Lincoln Park received official Main Street designation in 2021!
As our work with the Lincoln Park business community has evolved, Ecolibrium3 has allied with Main Street America™ and received full Main Street designation in 2021. This national program offers a framework that creates a supportive environment for entrepreneurs, showcases the community's unique characteristics, and cultivates partnerships, community involvement, and resources for the district.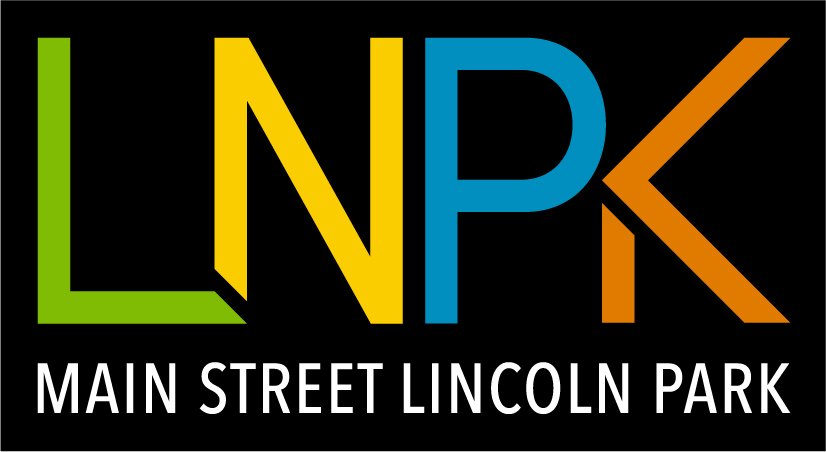 Ecolibrium3's Main Street Lincoln Park program:
Provides technical assistance and capacity (marketing, grant writing, promotional materials, resource information, and more).
Spearheading the Get Here From There campaign to make sure everyone can explore and love Lincoln Park as much as we do.
Administers all of the Our Lincoln Park social media outlets.
Manages the Main Street LNPK gift card.
Coordinates Promotion and Design efforts for the commercial corridor like Adopt-A-Can and the Main Street LNPK map.
Holds monthly Main Street meetings open to all Lincoln Park business and property owners.
Has made over $50,000 in grant dollars available so far to neighborhood entrepreneurs.
Is a critical connection and liaison between city, state, and national government representatives.
Creates, fosters, and encourages key partnerships and collaboration for the success of our unique and evolving Lincoln Park business community.
Have questions about Main Street?
Email MainStreetLNPK@ecolibrium3.org to learn more
Always stay up to date on our work in Lincoln Park!
Main Street Lincoln Park awarded ten safe reopening grants to help Lincoln Park businesses. Grant funds were provided by North Shore Federal Credit Union as
Read More »