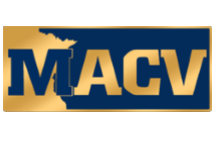 Duluth veterans working with the Minnesota Assistance Council for Veterans will soon benefit from solar power. The Lincoln Park Solar Garden, a community renewable energy project organized by Ecolibrium3, will provide power to the Minnesota Assistance Council for Veterans, which works to functionally end veteran's homelessness in Minnesota.
The Minnesota Assistance Council for Veterans' (MAC-V) is a nonprofit dedicated to assisting veterans find sustainable and permanent housing throughout Minnesota. In 2010, the MAC-V North founded the Duluth Veterans' Place, a multi-use space that includes their services office and permanent and transitional housing units for veterans.
The newly-developed solar project will provide free and renewable power to veteran residents of the Minnesota Assistance Council for Veterans' (MAC-V), with quarter of the solar power produced by the 40 kilowatt array credited to their 16 housing units. The decreased electrical burden will allow MAC-V to spend more on their veteran's housing programs and services in employment and legal issues.
MAC-V has had a long-term interest in solar.
Adding solar to the Duluth Veterans' Place was "an absolute no-brainer," said Paul Pedersen, the Program and Outreach Manager at MAC-V. As a nonprofit, MAC-V is always looking for new opportunities, "where we can save or lighten costs." Their proposed solar array would have ultimately made their building and veteran service programs more sustainable with its short payback period.
Knowing Minnesota Power's commitment as a Yellow Ribbon Company dedicated to serving veterans, Mr. Pedersen pursued funding through their Low-Income Solar Grant program and other community partners.
"We knew that every dollar that we have to spend [on the array] would take away from direct services for veterans, so we tried to raise money to complete the project with Minnesota Power and others," Mr. Pederson said.
While MAC-V was awarded a grant, their project was stalled due to structural concerns with the Duluth Veterans' Place's rooftop. This year, Ecolibrium3 was able to partner with MAC-V to assist them in completing their solar venture through Lincoln Park Solar Garden, combining resources into a mutually beneficial project.
The 40 kilowatt array will sit adjacent to I-35 as a welcoming into Duluth and Lincoln Park, as well as a hub for community engagement and education. After providing the Duluth Veterans Place with renewable power, the remaining value of the electricity will furnish an Emergency Energy Fund to support low-income residents during times of crisis and potential utility disconnection.
Ecolibrium3 is asking for donations to the Lincoln Park Solar Garden in an interactive SUNraiser! You can pledge an amount per sunny day between May 22nd and the summer solstice on June 21st and make weather guesses during that period for a chance at prizes Visit www.ecolibrium3/sunraiser to learn more or to make a pledge!