Ecolibrium3's mission is to lead and inspire change towards an equitable and sustainable future.
We accomplish this mission through two areas of focus.
The first is serving as the neighborhood convening organization in Duluth's low-income Lincoln Park neighborhood, working on all aspects of sustainable revitalization that advance opportunities for residents and businesses.
The second is a focus on community sustainability and resiliency including aspects of energy transition, housing stock improvement, economic security, and health.
We excel at understanding high-level challenges and then designing and implementing programs, partnerships and projects that address those issues.
Our work has been nationally recognized for excellence in programming and community impact.
Angela Johnson, Assistant Buyer, maurices
Carole Newkumet, Community Volunteer, Retired Public Health, Chair of the River Corridor Coalition, Chair/Board Treasurer
Jamie Alexander, Founding Director, Project Drawdown
Karl Wagner, Engineer, Fitment Group
Kevin Anderson, Proctor High School
Njoki Kamau, Associate Professor, University of Minnesota Duluth
Rebecca Bischoff, Technician, American Engineer Testing, Inc.
Sara Cole, President and CEO, Duluth Area Family YMCA
Cameron Kadlubowski, Community Energy Transition Specialist
Cameron Kadlubowski is Ecolibrium3's Community Energy Transition Specialist. In this role, he supports the work of the Eco3 Energy Program to ensure an equitable energy transition for the region. Cameron has lived in the Midwest his whole life, starting in Illinois, then Wisconsin, and now Minnesota. He graduated from Northland College in 2022 with a degree in Sustainable Community Development. Prior to his current role, Cameron served as an Eco3 Climate and Energy VISTA member, helping community residents access energy efficiency upgrades. Cameron is a passionate climate advocate and spends much of his free time in the woods or on the water.
Helen Davis, Community Outreach Specialist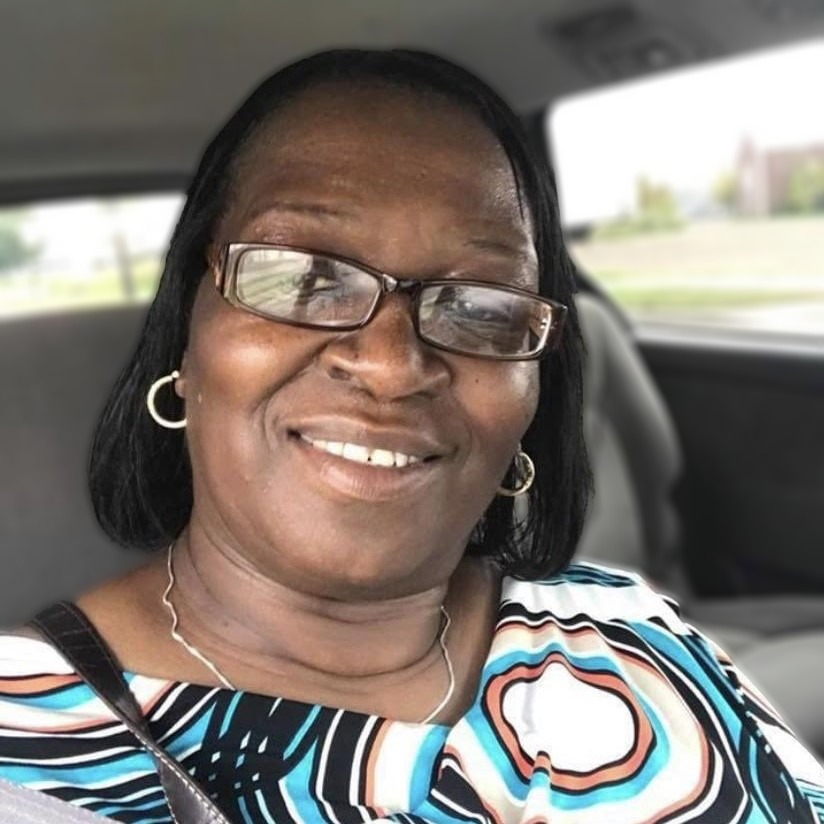 Ms. Helen Davis is Ecolibrium3's Community Outreach Specialist. She is fiercely protective of the people she serves, and she feels most fulfilled when she's helping improve people's lives and bringing positivity to them. Ms. Helen has an Associates of Arts degree in Liberal Arts and Sciences from Lake Superior College and has previously worked with CHUM, Family Freedom Center, and True North AmeriCorps. She also served as a security officer for Chicago Public Schools for 30 years and Essentia Health for 6 years.
Jodi Slick, Founder and CEO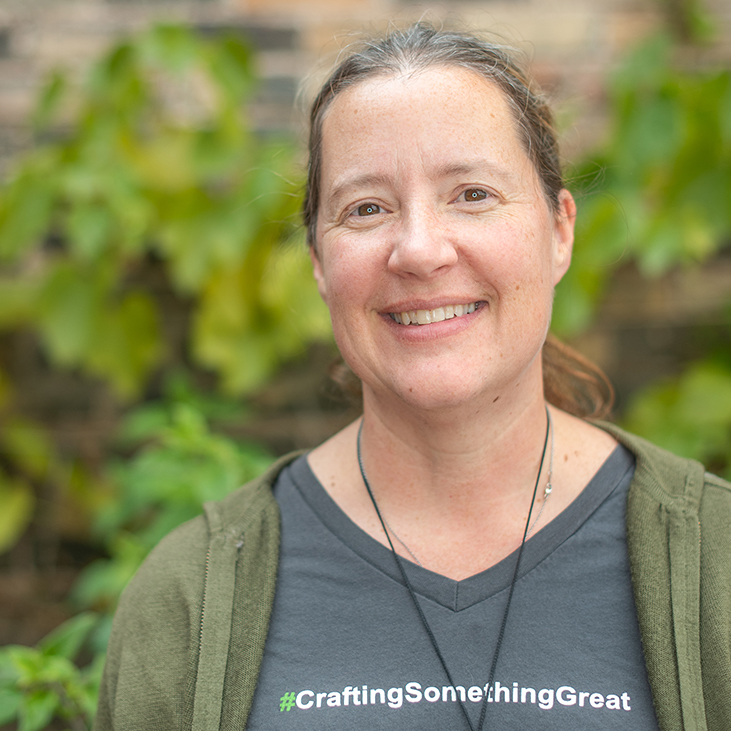 Jodi Slick is the founder and CEO of Ecolibrium3, leading the organization's community resilience and sustainability work. Jodi previously founded Common Ground Construction, a green affordable housing social enterprise. She received her Master of Educational Administration and BS in Broad Field Science (Chemistry and Physics) from the University of Wisconsin Superior. She has also completed training with the Graduate School of Business at Stanford University in Social Entrepreneurship. Jodi was named a White House Champion of Change for Building Resilient Communities in 2013.
Lora Wedge is the COO of Ecolibrium3, helping direct the organization's operations and climate change work. Lora has previously served in a number of leadership roles at social change organizations at community, national, and international levels. She also founded a leadership group for girls in Venezuela and is (formerly) fluent in Spanish. Lora teaches as adjunct faculty in the Department of Studies in Justice, Culture, and Social Change at the University of Minnesota Duluth and has a B.A. in Women's Studies and a M.A. in Consciousness and Transformative Studies.
Lu Starr is northern Minnesota born and raised and new to the Duluth area. She graduated from Bemidji State University in 2020 with her Bachelor of Science degree in Business Administration focusing on small business development. She is an interdisciplinary artist prioritizing sustainable design and art accessibility. She is eager to assist Eco3 with its community-focused endeavors.
Patrick Weber, AmeriCorps VISTA Host Site Manager and Recruitment Specialist
Patrick Weber is the AmeriCorps VISTA Host Site Manager and Outreach Specialist for the Eco3 VISTA program. His primary responsibilities are supporting the AmeriCorps VISTA members and their host sites to provide an experience that both builds the capacity of our communities and provides opportunities for professional growth. His B.A. in theatre arts and experience in producing and directing community theatre help him think creatively and communicate with an increasingly diverse population in our city. He is passionate about connecting the people in his community and strengthening our neighborhoods. Patrick is also the artistic director of Northern Expressions Arts Collective, a non-profit that specializes in bringing families together through artistic play.
Philip Duket, AmeriCorps VISTA Program Coordinator
Philip Duket is the Ecolibrium3 AmeriCorps VISTA Program Coordinator. Having served as an AmeriCorps VISTA Volunteer in 1977-1978 and again in 2022-2023, he continues his work life—always being of service to others. Philip has a great deal of experience as a preventionist, with a focus on systems level change. He believes in empowering people, giving them the knowledge and tools to address the challenges being faced. Philip looks forward to working with the VISTA cohort members to support their initiatives and build capacity to address poverty in multiple strategies of change.
Sarah Kjorlien, Communications Manager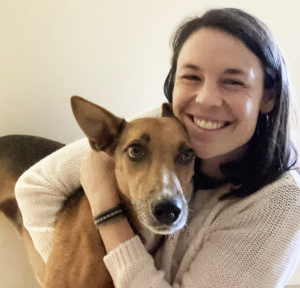 As the Communications Manager for Ecolibrium3, Sarah Kjorlien provides support for all departments in getting the message out. She also strives to ensure that Ecolibrium3 is hearing all the voices of the Lincoln Park community when planning and implementing community projects. Sarah has been involved in sustainability work for a long time as a volunteer, and is excited to make it her full-time job. She has previously worked as a music teacher, teaching middle school band, choir, and orchestra for ten years both domestically and abroad. In addition to her undergraduate and Masters degrees in music education, Sarah has a Masters degree in public policy from University of Massachusetts. She lives with her husband, two dogs, and a room full of musical instruments.
Teresa Bertossi, Director of Community Food Systems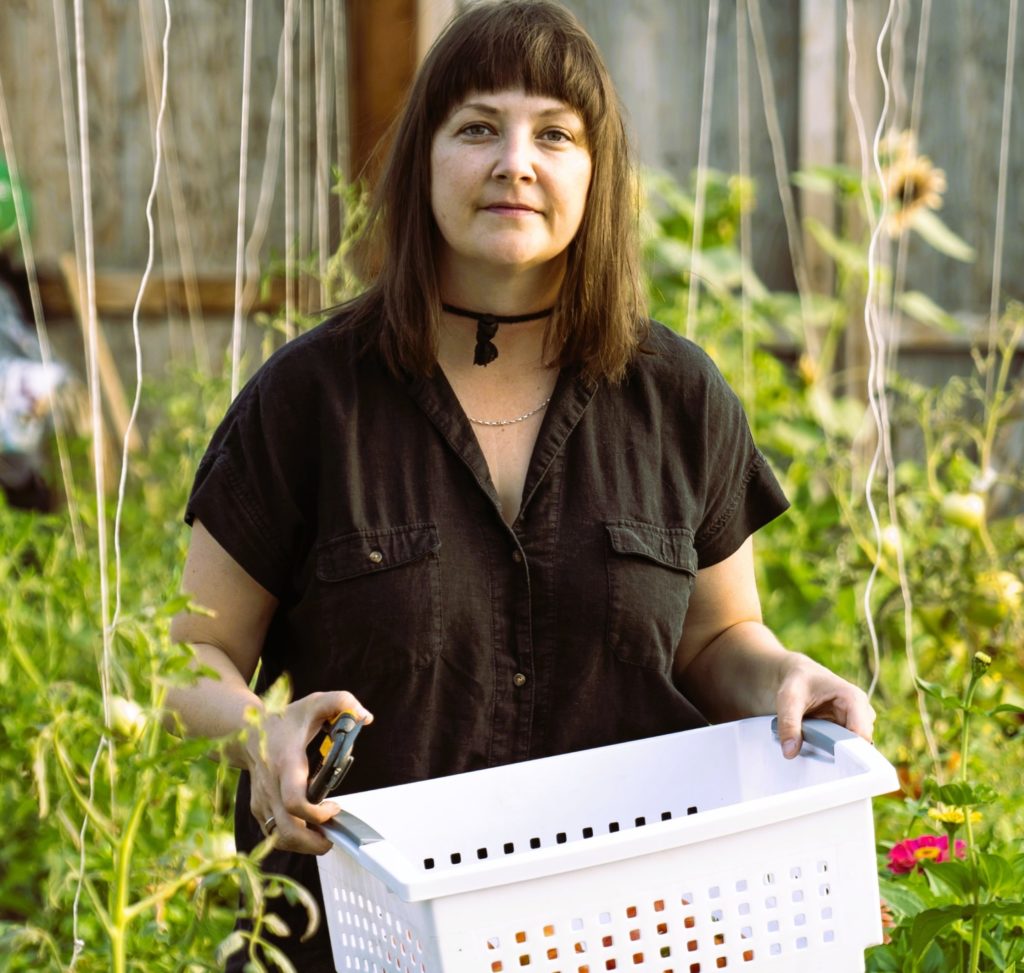 Teresa Bertossi is the Director of Community Food Systems for Ecolibrium3, helping to coordinate and manage the organization's resilient food systems work. Teresa previously worked as an Assistant Professor at the University of Minnesota Duluth and has over 13 years of experience in higher education teaching environment and sustainability, geography, food systems, justice and ecological economics courses. She also formerly served as Director of Community Outreach, Education, and Research at the UMD Land Lab and Sustainable Agriculture Project. She has experience outside of academia in sustainable agriculture, community food systems, endangered species management, and water quality. She received her BA in Geography (Conservation) from Northern MI University, an MS from Western MI University in geography (Natural Resources Analysis and Environmental Management) and a PhD in Sustainability Education where she conducted research on economic and ecological justice in Lake Superior communities. With family roots in generational poverty, she is especially excited to work for Ecolibrium3's poverty alleviation and community resilience efforts.
Tristen Eberling, Community Energy Specialist
Tristen Eberling works as Ecolibrium3's Community Energy Specialist. Originally from Litchfield, Minnesota, he graduated from Luther College in Decorah, Iowa with a major in Environmental Studies and a minor in History. After serving two years with Green Iowa AmeriCorps doing home energy audits in Northeast Iowa, Tristen moved to Duluth in 2016 to continue his focus on sustainability and local energy. He is a BPI certified Home Analyst, and Ecolibrium3's go-to for making Duluth homes energy efficient. Tristen enjoys fly fishing, hunting, mountain biking, skiing, and hiking around Duluth and the North Shore, as well as spending time with his beautiful black lab, Sadie.
Ecolibrium3 has a rich history of serving northeastern Minnesota.
Ecolibrium3 began as Common Ground Deconstruction Services and Reuse Center in 2004 to train low-income individuals in the trades while recovering building materials. Over the course of its first eight years, as the social enterprise of the 501(c)3 nonprofit, Northern Communities Land Trust, Common Ground expanded its role from deconstruction to green affordable housing construction.
Common Ground completed 124 single-family new constructions and extensive remodels, a national demonstration project of the Green Communities standards with solar for affordable housing, two multi-family buildings for veteran transitional housing, and development of the community-scale Duluth Energy Efficiency Program (DEEP).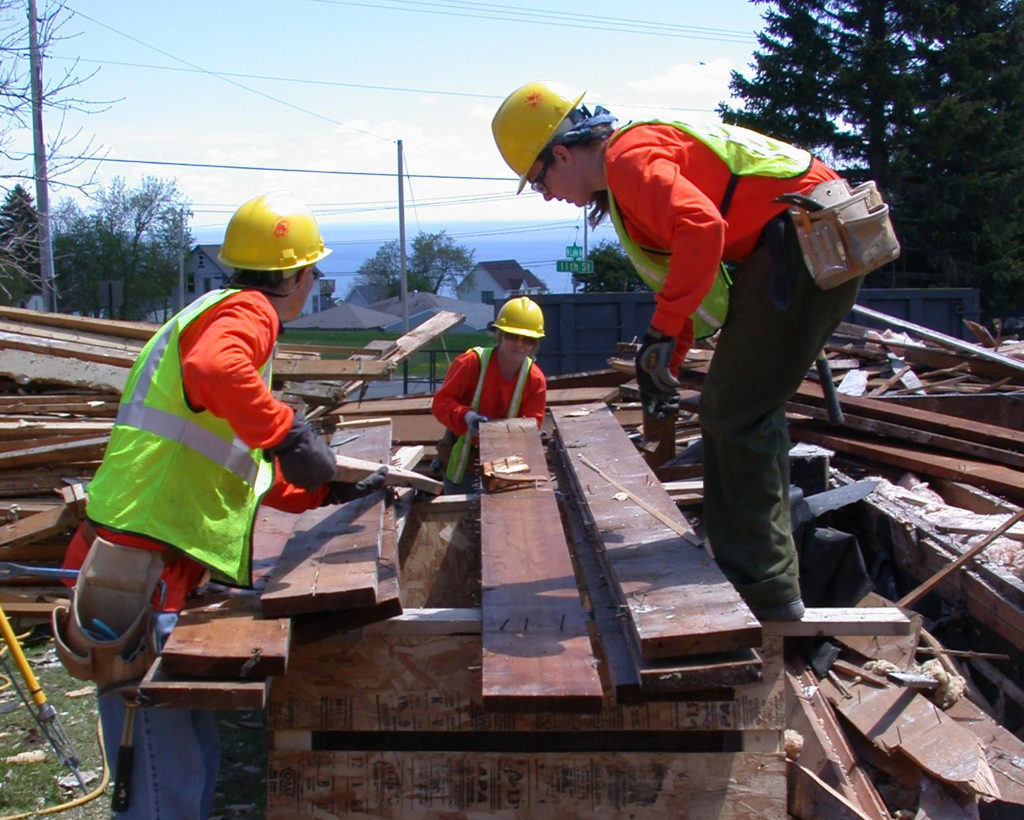 In 2011, when Common Ground's parent nonprofit merged with another housing agency, Common Ground spun-off half of its staff, board, and programming to form Ecolibrium3. Under the new, non-affiliated 501(c)3, Ecolibrium3 staff and board have been able to expand its community impact in areas of residential energy efficiency, environmental protection, and sustainable economic development. Ecolibrium3's CEO, Jodi Slick, is the founder of both Common Ground and Ecolibrium3.