Ecolibrium3 = Energy + Equity + Economic Vitality
Ecolibrium3's mission is to lead and inspire change in our community toward an equitable and sustainable future. We accomplish our mission through renewable energy and efficiency programs, revitalization leadership in the Lincoln Park neighborhood, and capacity building on community anti-poverty programs through the Ecolibrium3 VISTA Corps. Our work has been nationally recognized for effectiveness and impact.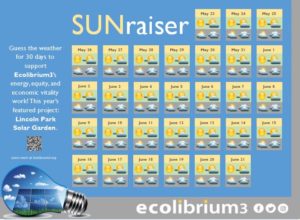 Can you guess Duluth's weather for 30-days and help support the work of Ecolibrium3?
Join the SUNraiser Challenge by May 15th!
Project Details:
Size:      40 kW, approximately 125 solar panels
Location:      Northeast entrance to Lincoln Park between the interstate and W. Michigan Street
Community Benefits:
Provides power to the Duluth Veterans' Place transitional housing for homeless veterans.
Assists low-income residents experiencing energy poverty.
Creates new gateway to the Lincoln Park neighborhood.
Develops community space for energy education.
Establishes 25+ years of benefit to the community.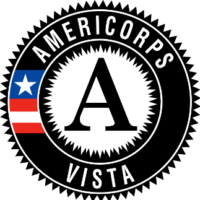 Ecolibrium3 Releases Solar Map of All Duluth Rooftops
In partnership with the US Department of Energy's Solar Market Pathways program, St. Louis County, the City of Duluth, the University of Minnesota Duluth's Geospatial Analysis Center, and the National Renewable Energy Lab, Ecolibrium3 has released an interactive map of over 60,000 buildings in the City of Duluth. The Duluth Shines! Solar Map allows residents and businesses to see how much rooftop solar energy could be produced on their buildings. The map works with a MN DNR calculator that demonstrates solar installation costs, energy generated, incentives available, and return on investment. Ecolibrium3 can assist you on using this tool for a free solar assessment. Call 218-336-1038 or click the map.