In the past 10 years, Ecolibrium3 has continued to expand and evolve our work to meet the changing needs of our community, and we would not have been able to do it without the continued support of our community partners, community, and donors.
Join us in celebrating 10 successes from our last 10 years by helping support our next 10 years with your gift.
Providing leadership for the development of the Lincoln Park Craft District and Main Street Lincoln Park
Have you heard of the Lincoln Park Craft District or #CraftingSomethingGreat? For 10 years Ecolibrium3 has been a behind-the-scenes force for cultivating a supportive environment for entrepreneurs in the neighborhood. This year we allied with Main Street America™ to receive full Main Street designation. This national program offers a framework that showcases a community's unique characteristics, and cultivates partnerships, community involvement, and resources for the district.
Our role with the program is to provide technical assistance (marketing, grant writing, promotional materials, resource information, and more), lead communications efforts for the district, manage the Main Street LNPK gift card program, and coordinate promotional efforts for the commercial corridor like Adopt-A-Can and the Main Street LNPK map.
Our Main Street program also holds monthly Main Street meetings open to all Lincoln Park business and property owners, and has made over $50,000 in grant dollars available so far to neighborhood entrepreneurs. Main Street serves as a critical connection and liaison between city, state, and national government representatives, and creates, fosters, and encourages key partnerships and collaboration for the success of our unique and evolving Lincoln Park business community.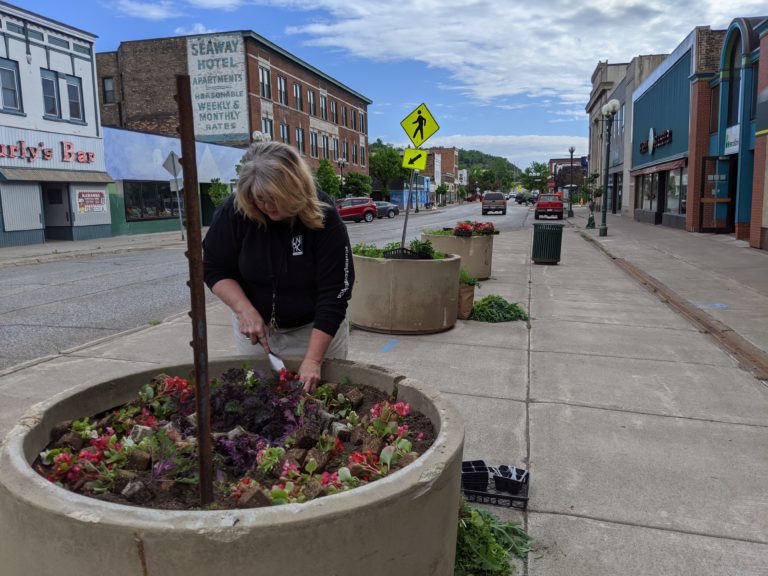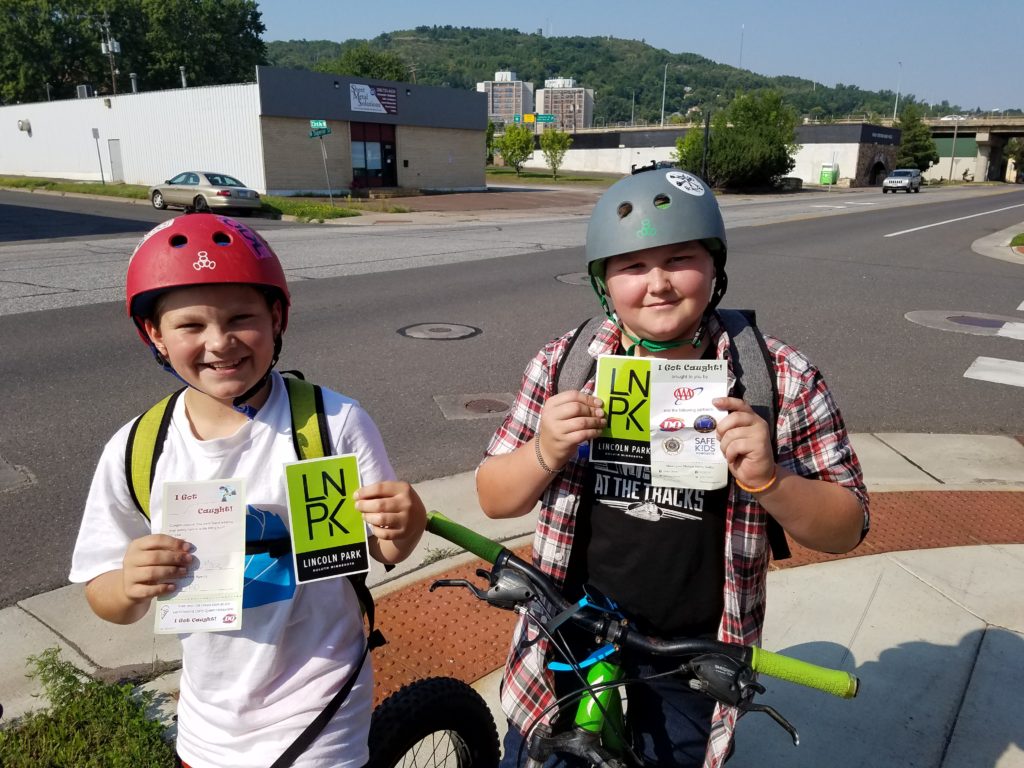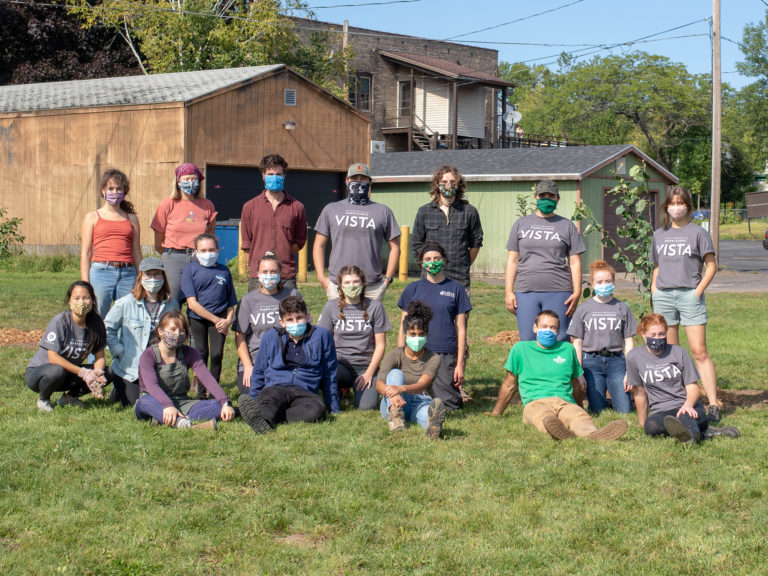 Building community capacity in the Northland
Our AmeriCorps VISTA Corps works across a variety of sectors from food security, sustainability, neighborhood resiliency, access to education, affordable housing, economic development, and public health. Starting with just 4 positions, our Corps now supports 41 full-time VISTA positions that help eradicate poverty and build the capacity of the dozens of organizations they serve.
Just some of the initiatives VISTAs have taken on in the last year include:
Collecting environmental and emissions data and communications for the City's newly formed Office of Sustainability.

Facilitating a program to connect kids with donated books at the Lincoln Park Children and Families Collaborative.

Developing community-based participatory research at the John Hopkins Center for American Indian Health.

Advancing food sovereignty initiatives with the Fond du Lac Band of the Lake Superior Chippewa.

Coordinating free art workshops and a leadership and arts camp for kids at the Duluth Art Institute.
The Lincoln Park Solar Garden
The first community-owned, low-income solar project in Duluth
Since its completion in 2020, the Lincoln Park Solar Garden has stood at the northeastern entrance to Lincoln Park, a symbol of sustainability, pride and positive change for our historically underserved community. 
This first-of-its kind project brought together community organizations, city staff, and our electric utility to build a 40-kilowatt solar array. The array produces electricity for the Duluth Veterans' Place, a local transitional housing project by the Minnesota Assistance Council for Veterans and provides long-term funding to help low-income families struggling to pay their utility bills through an Eco3 Energy Fund.
Next steps for the solar garden is to incorporate the input from a series of community workshops to design the space beneath the panels, making it a place for gathering, pollinator habitat, art and more.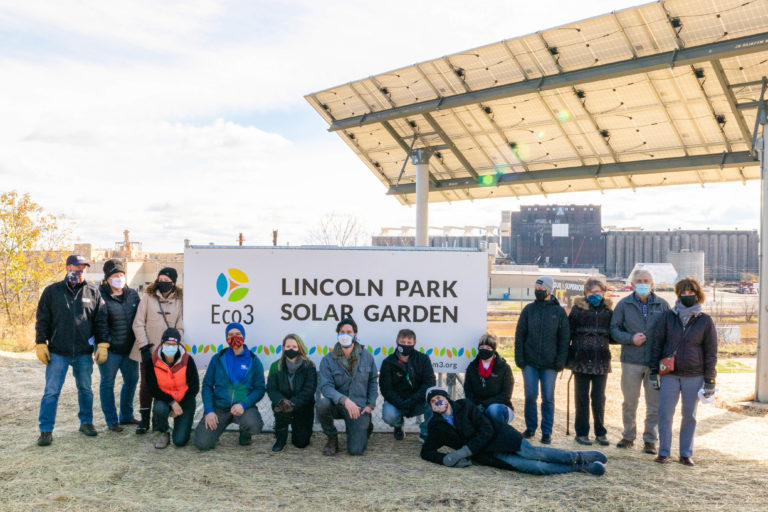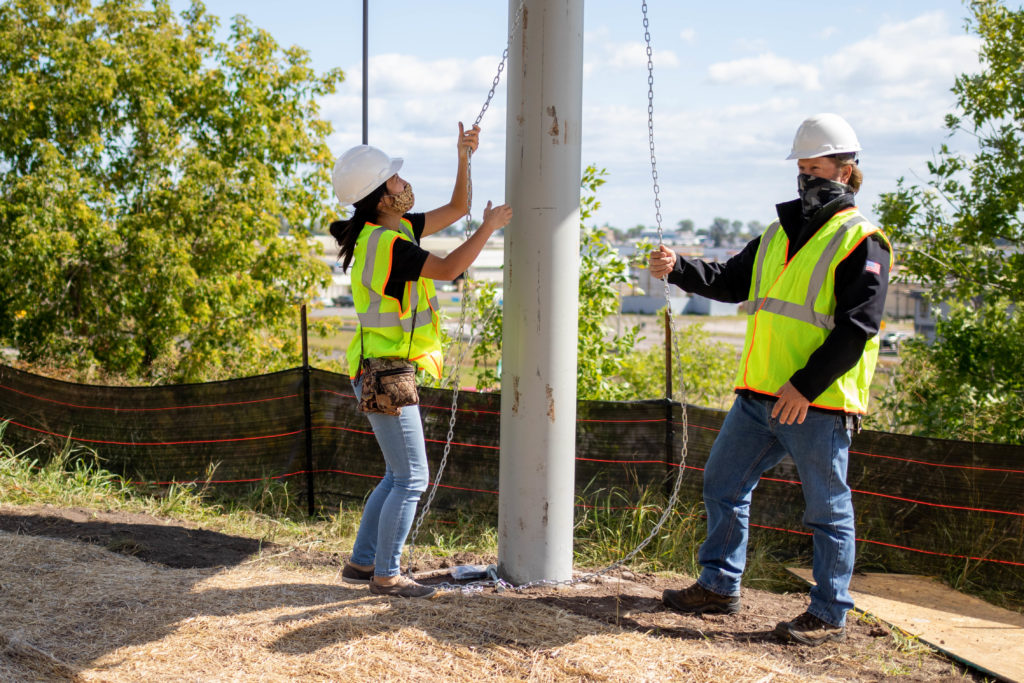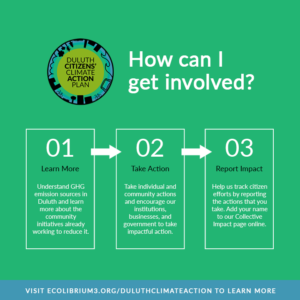 Duluth Citizens' Climate Action Plan
Leading community action on climate
From 2017 to 2018, Ecolibrium3 and its partners led efforts to make climate action a key part of Duluth's Imagine 2035 comprehensive plan update process. Our efforts were successful, resulting in the city establishing an Energy and Conservation Focus group, a city commitment to reduce carbon 80% by 2050, and the launch of a new Energy Plan Commission. 
But while these were important movements forward, City of Duluth emissions make up only 4% of community-wide emissions. So, together with our community partners, we led the development of the Duluth Citizens' Climate Action Plan. This plan draws on local, state, and international expertise to name the key actions we need to take as a community to reduce our greenhouse gas emissions. When the Duluth City Council passed a climate emergency resolution in April 2021 and tasked the city with creating its own climate action plan, Sustainability Officer for the City of Duluth Mindy Granley, named the Duluth Citizens' Climate Action Plan as "fundamental guidance" to the city's plan.
Energy Efficiency Programs
Helping homes become healthier and more energy-efficient
Everyone in our community should be able to live in an energy-efficient home. Our energy programs offer energy efficiency services to all customers of Minnesota Power and Comfort Systems in Duluth, but give special assistance to households that cannot afford to keep their homes adequately warm at a reasonable cost. In our area, households that pay more than 6% of household income on energy utilities are considered to be in energy poverty. In St. Louis County, households that earn less than 50% of the Federal Poverty Level have an average energy burden of 41%. Our programs help these households make significant reductions in their energy costs.
Our energy programs:
Provide free home energy audits that help community members understand their energy use and minimize energy costs.

Offer free weatherization and air-sealing services to increase comfort and save money.

Provide free furnace, boiler, and water heater replacements for low-income households.

Lead initiatives that address housing-based health threats such as lead paint, indoor air quality, and more.

Further our community's climate goals by reducing energy waste in our homes and buildings.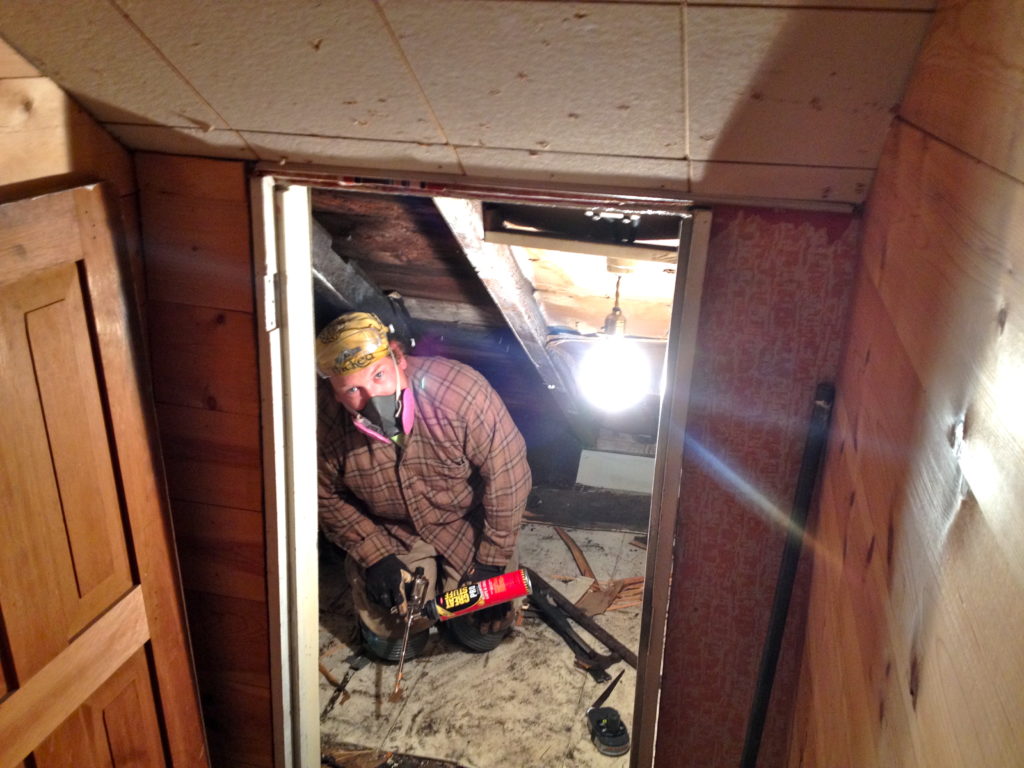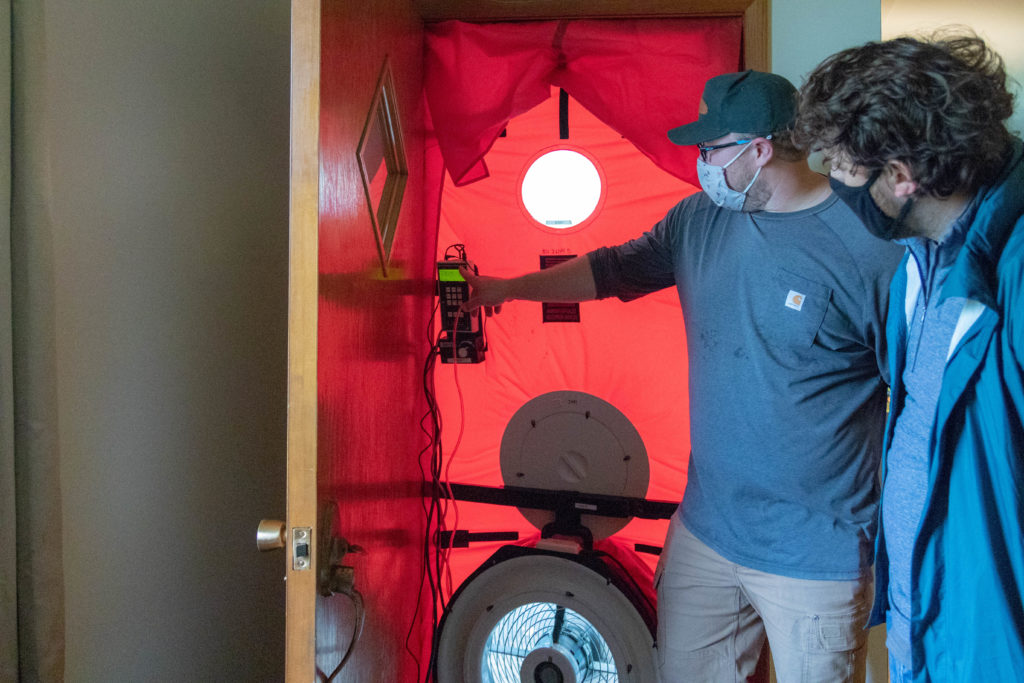 Supporting community resiliency during the pandemic
Part of Ecolibrium3's COVID-19 Response was our innovative partnership with Duluth outdoor goods manufacturer Frost River. While Frost River shifted its production to face masks, Ecolibrium3 recruited more than 1,000 volunteers to assemble 225,000 face shields at a local indoor football field. Pay It Forward PPE distributed the equipment to community members, Main Street businesses, and youth and equity-based organizations. After George Floyd's death, Pay it Forward PPE also gave masks to protestors and donated 2,000 masks to the Minneapolis NAACP. Pay It Forward PPE provided up to a $1000 grant for each 4-hour session to help local nonprofits.
In addition to the Pay It Forward PPE program, Ecolibrium3 worked to ensure our community had access to food, funding, and other essential resources. We staffed a free farmers market and coordinated distribution of thousands of meals for neighborhood children while schools were closed, offered technical assistance and reopening grants to small businesses, and curated resource guides and safety protocols for the neighborhood. For these efforts we were awarded the Main Street Forward Award from the national Main Street America program.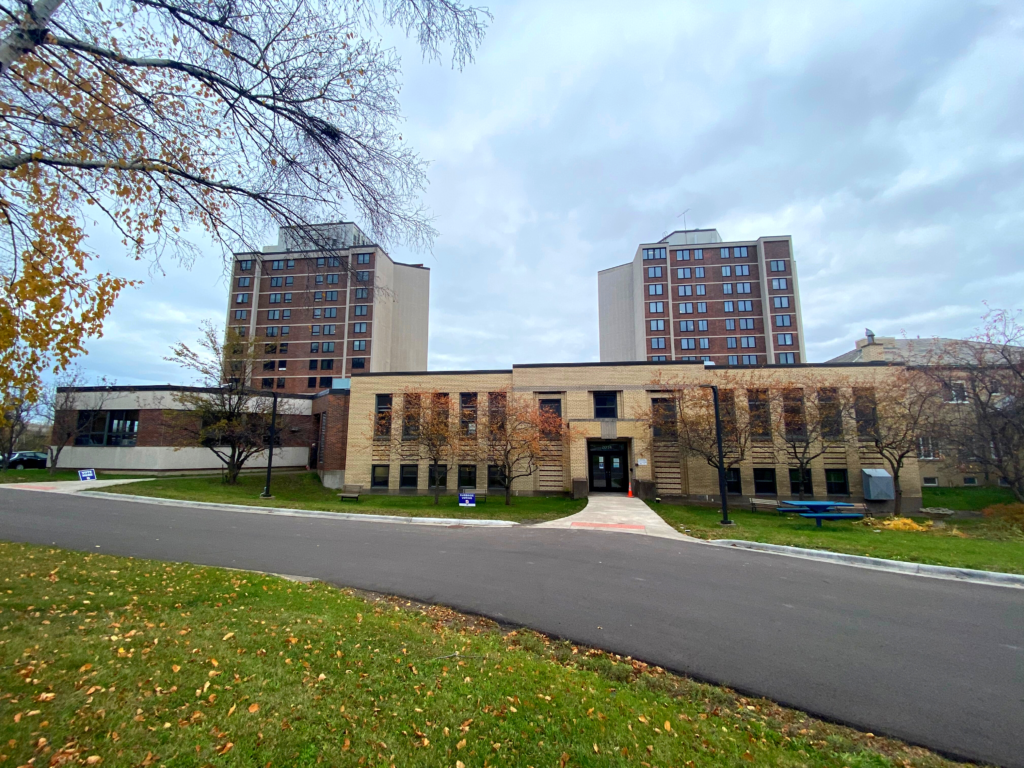 Lincoln Park Resilience Hub
Addressing health and economic disparities while demonstrating the potential for resilient power solutions
Our newest project, the Lincoln Park Resilience Hub, reimagines the closed Lincoln Park Community Center into a community space that will address health and economic disparities in the neighborhood while demonstrating potential for resilient power solutions. By creatively adapting existing community assets, the Hub will house a community market, a community kitchen and food entrepreneur program, as well as Duluth's winter warming shelter for homeless individuals and multiple direct service nonprofits. And, it will serve as a solar feasibility demonstration site for community solar options.
Strengthening food access and addressing health disparities
The Eco3 Farm, reimagines and expands the closed farm at Lake Superior College into a community space that will strengthen food access and address health disparities in the Lincoln Park neighborhood. By providing urban agriculture and food education programs with a focus on BIPOC (Black, Indigenous, and People of Color) individuals through the development of a greenhouse education site appropriate for winter/spring use, offering accessible gardening space to those who may face physical barriers to participation due to disability status, age, or income, or offering space for food production for small food entrepreneurs working in the community kitchen at the Lincoln Park Resilience Hub, the farm helps support a more equitable and inclusive food system in the community.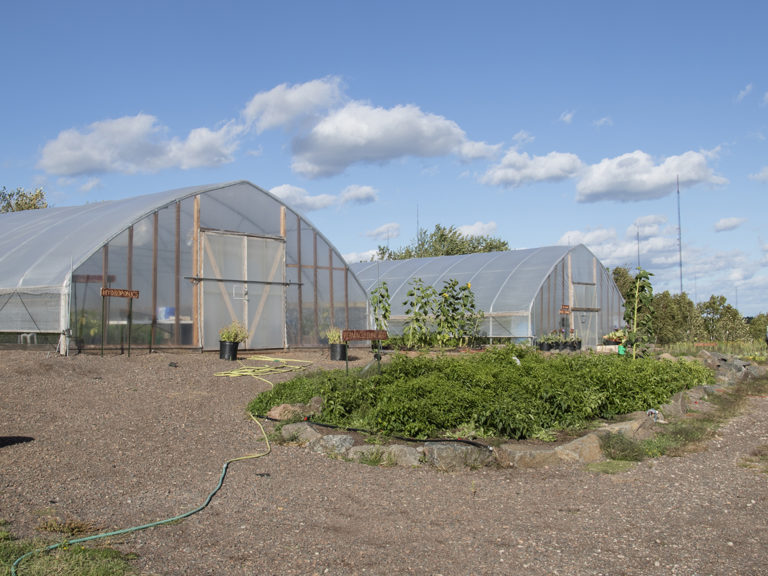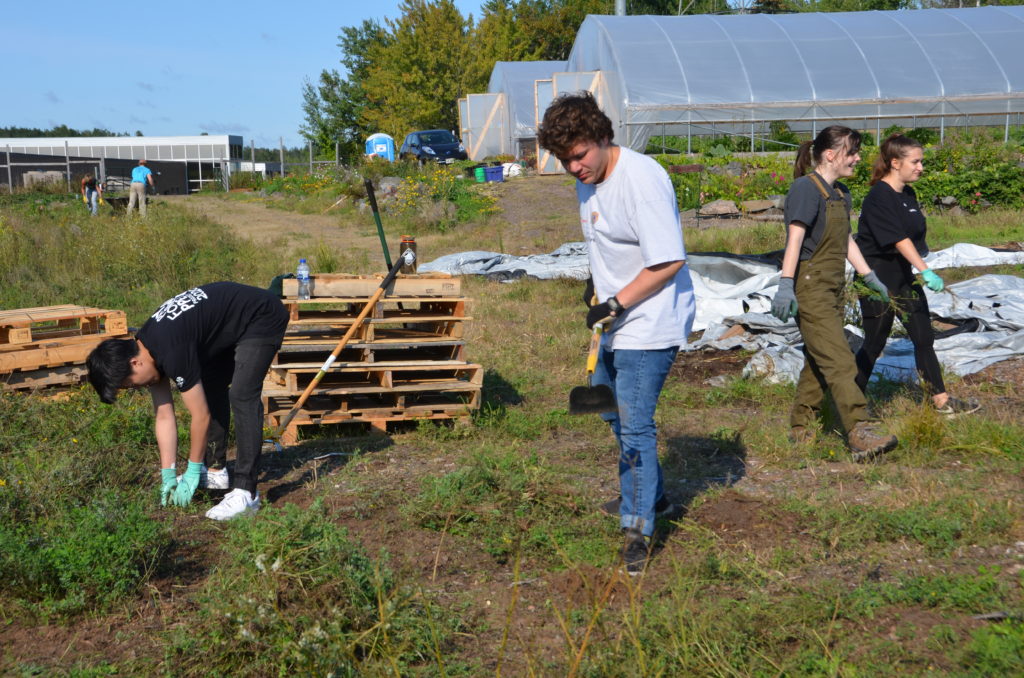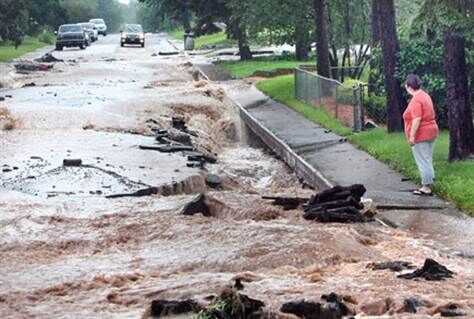 Taking the lead in the 2012 flood recovery efforts
When the flood of 2012 damaged thousands of homes in Duluth and surrounding communities, Ecolibrium3 jumped into action to lead the flood recovery and rebuilding efforts. We designed the flood recovery program to help low-income families affected by the flood meet their immediate needs for heating, hot water, and electricity, while ensuring energy efficiency was incorporated into home repairs and appliance replacements.
Our flood recovery model received wide recognition for its design and impacts, including from the White House, which selected our CEO, Jodi Slick, as a Champion of Change for Building Resilient Communities.
With our experience with the flood recovery work we know that there will be ongoing and increasing need for resiliency to climate-related disasters, especially to protect our most vulnerable community members who are often hit the hardest. That's why we're continuing to develop innovative solutions that help our whole community—especially our most vulnerable members—increase their resiliency to the impacts of climate change.
National Recognition and Awards
Receiving national recognition for excellence in programming and community impact 
Our work has been nationally recognized for excellence in programming and community impact. Over the past 10 years, we have received:
The White House Champion of Change for Building Resilient Communities Award for our work building neighborhood resiliency;

The US Environmental Protection Agency's Seeds of Change Award for sharing the knowledge we have built in our energy efficiency work with other communities;

The US Conference of Mayors Outstanding Achievement Award for our development of the Lincoln Park Solar Garden; and

The National Main Street Forward Award for our COVID-19 response that helped ensure our local businesses and residents had access to the economic resources needed to survive the pandemic.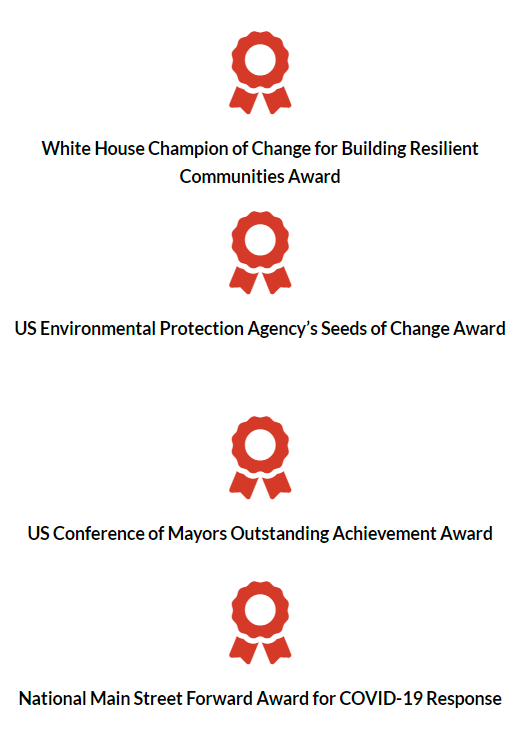 Join us in celebrating 10 successes from our last 10 years by helping support our next 10 years with your gift!