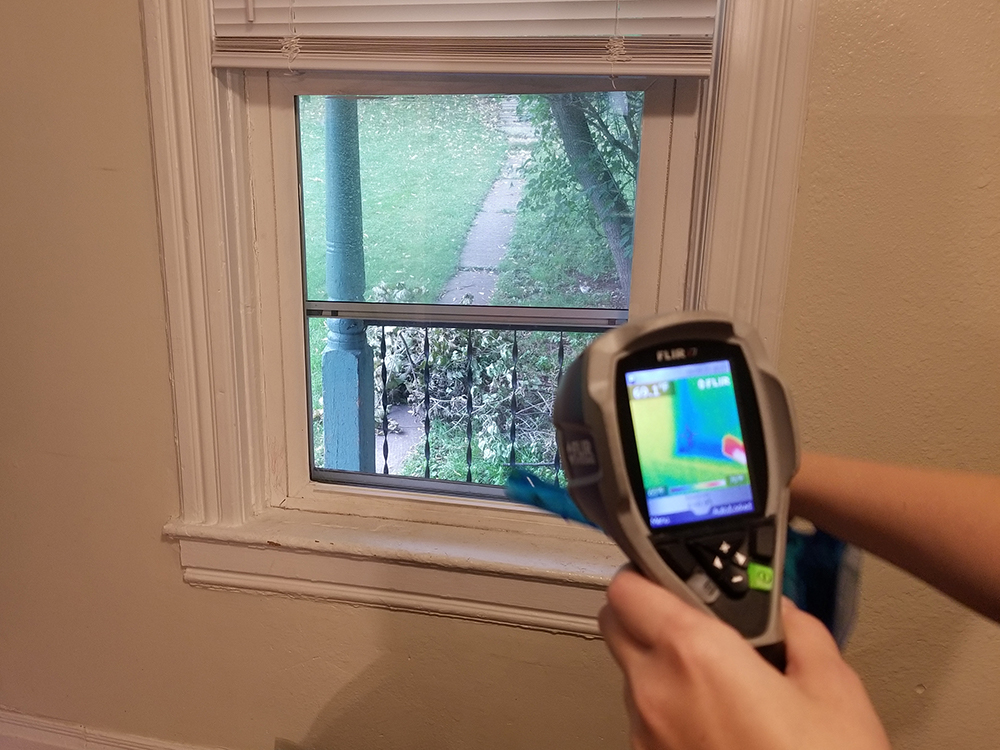 Ecolibrium3 has provided free home energy audits to 50 low-income households in Duluth in the last 17 months! Our home energy audits are a great way to determine if and how much a home is leaking warm air and allowing cold air inside and to pinpoint exactly where improvements can be made.
Of the 50 homes, approximately 75% also qualified for the Giving Comfort at Home program that provides free air-sealing and weatherization assistance. This program saves residents an average of $111.44 and 315 kWh of energy per year! In addition to these savings, we replaced furnaces in eight of the mobile homes at Zenith Terrace, some of which were almost 30 years old. Participants have noticed less of a draft coming from windows on colder days and many have said that their home feels more comfortable after the assistance from the Giving Comfort at Home program.
Thanks to the City of Duluth's Community Development Block Grant for their continued support of Ecolibrium3's energy efficiency initiatives.