On Monday, April 6, Ecolibrium3 and other neighborhood partners distributed 350 grocery bags to neighborhood children, filling a gap in food service during their spring break. With a team of 25 volunteers and generous donations from the community, we provided each child with breakfasts, lunches, and snacks for 5 days, to reduce food insecurity during the COVID-19 pandemic.
The need for food is great in Lincoln Park.
In a neighborhood without access to a grocery store and where more than a quarter of all young people live in poverty, over 300 children have relied upon meals provided each weekday by the Duluth Public Schools (District meal schedule). Unfortunately, during spring break recess from April 6-10, the school district was not providing this valuable service.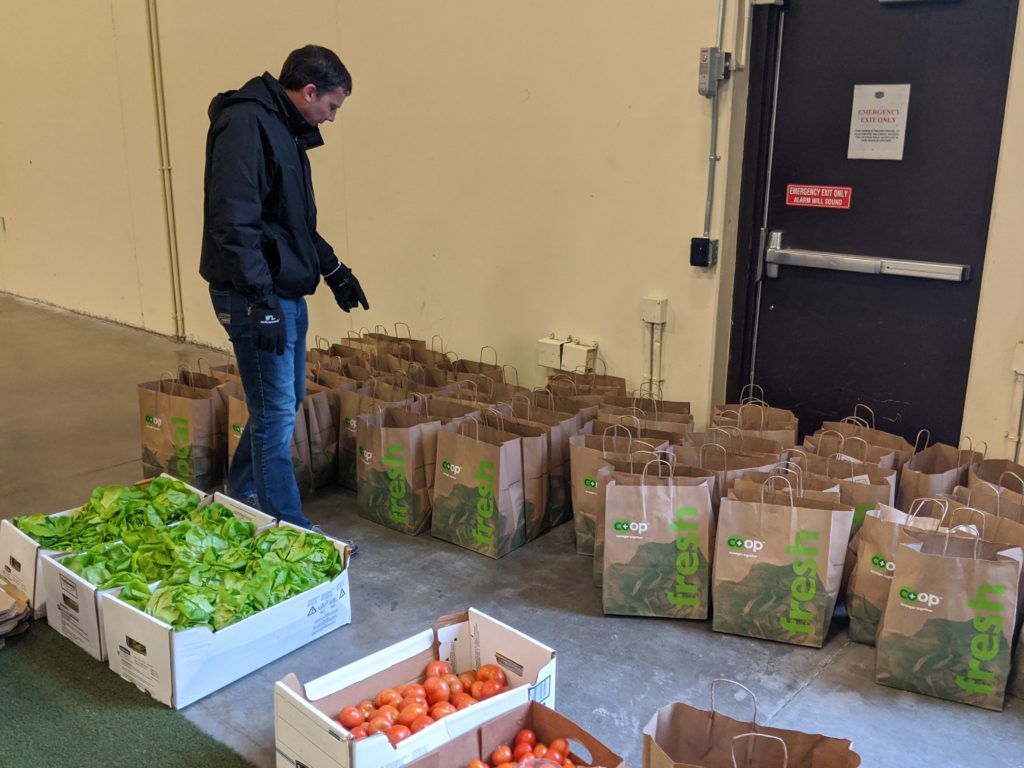 To fill this critical gap, Ecolibrium3 rallied neighborhood partners and coordinated a grocery bag distribution on Monday, April 6th. Bags contained groceries for the week, information on all community food resources available during COVID-19, and seeds for home gardening. One grandmother reported, "It has all their favorite foods, we are so thankful!"
In total, 3500 meals were distributed throughout Lincoln Park and Piedmont neighborhoods, with the remaining supplies donated to the Boys and Girls Club of the Northland, the Salvation Army, and the Gimaajii Housing at AICHO.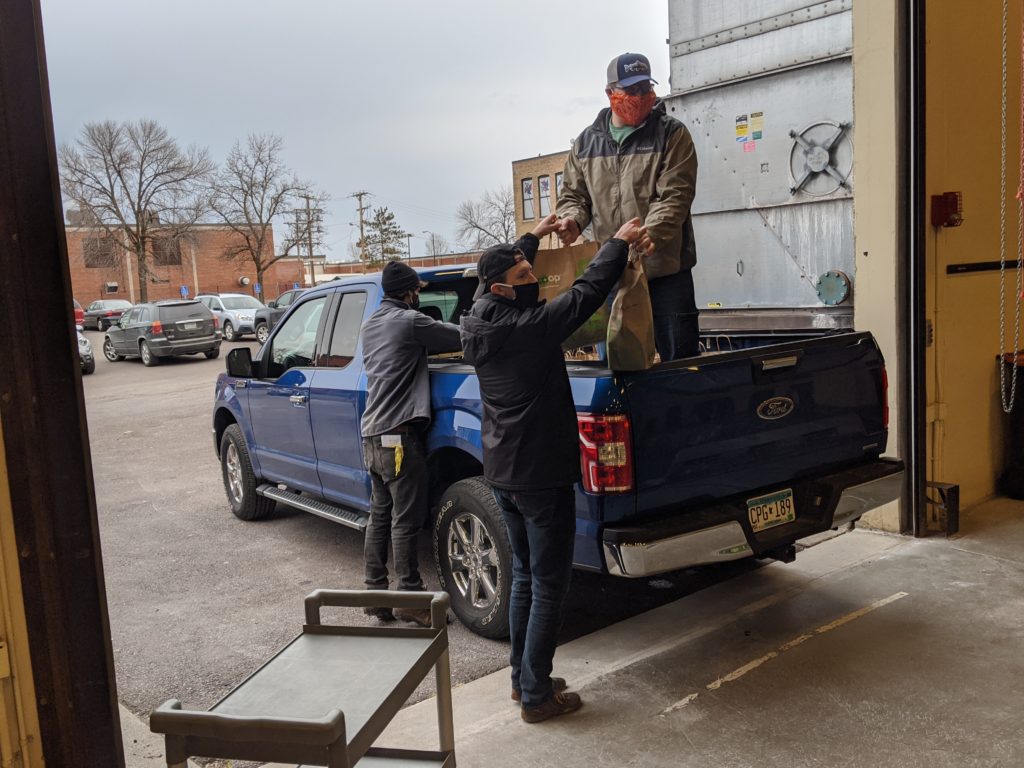 We want to thank all our partners and volunteers who helped us feed the neighborhood and the many generous donations that we received! With food organized by Robert Giuliani of Clyde Iron Works and Pier B Hotel and packed at the Heritage Sports Center, our volunteers from the Ecolibrium3 VISTA Corps, the Boys and Girls Club of the Northland, First Covenant Church, Rock Hill Community Church, and the Salvation Army delivered groceries across the neighborhood throughout the day. Bay Produce, Upper Lakes Foods, and Whole Foods Co-op all generously donated food and supplies, and Ecolibrium3 was able to raise over $5,000 in just 4 days from individual contributions!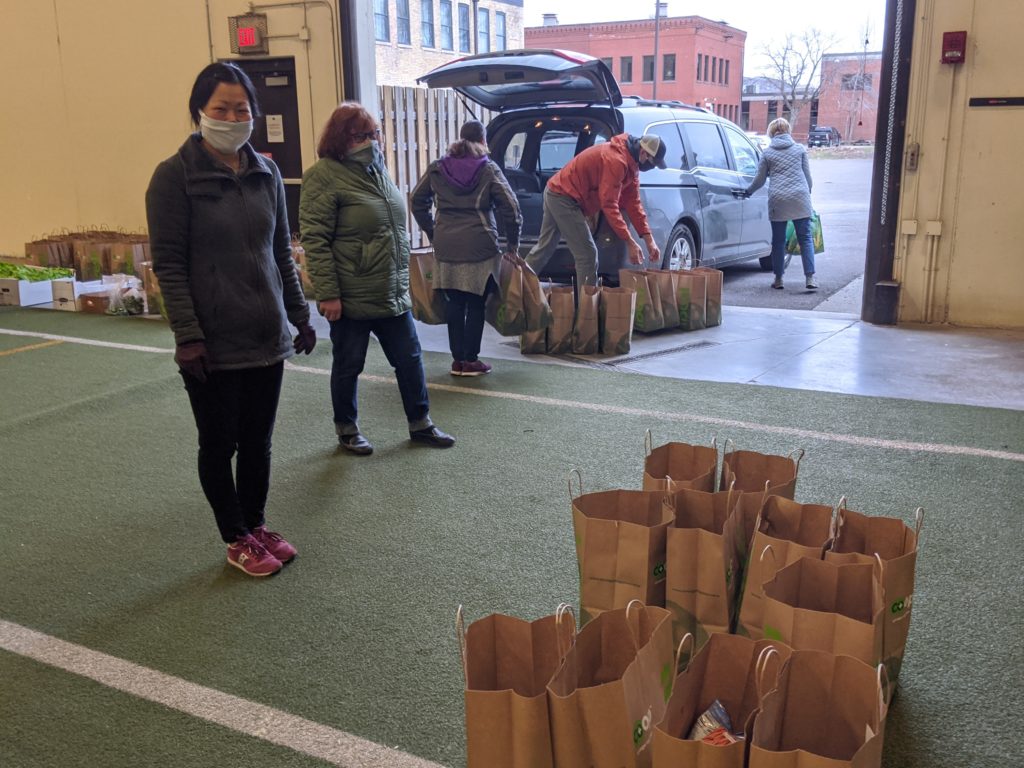 You can still make donations at Ecolibrium3's GiveMN page.
If you are in need of more food resources during the COVID-19 pandemic, see Ecolibrium3's Food Resources page for more information. In Lincoln Park, the Salvation Army, Duluth Harbor Mission, Water's Edge Community Church, and the Boys and Girls Club of the Northland will continue to provide meals.