Ecolibrium3 hosts a 16-person cohort of AmeriCorps VISTA members that spans 11 different organizations across the Duluth area. While the different site placements allow us to attack the issue of poverty from different angles—equity, energy, food systems, and early childhood education just to name a few—the cohort builds resilience and professional skills together. This year, we saved the most action-packed required in-service training for the dead of winter and spent a week at Wolf Ridge Environmental Learning Center. As a nonprofit that's mission is focused on environmental sustainability and equity, we had the opportunity to explore a learning environment with a mission similar to ours.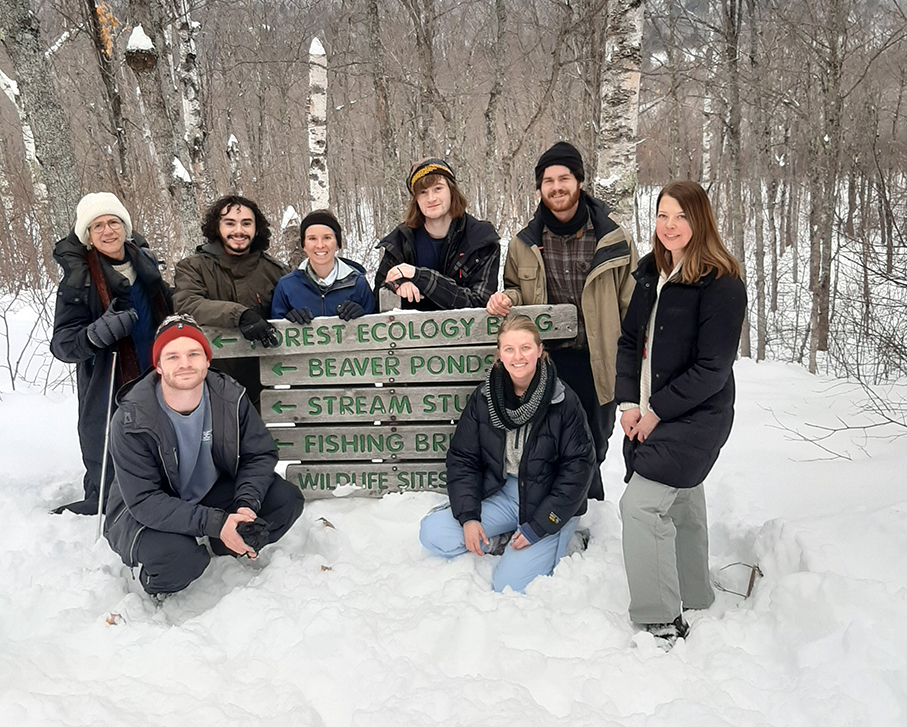 We spent half our time in small-group discussion, teaching each other about topics such as systems thinking, design thinking, fundraising and donor relations, facing internal biases and much more. The other half was spent soaking in the beauty of the North Shore at the height of winter. Wolf Ridge's naturalists hosted lessons on forest ecology and winter survival, snowshoeing and skiing, and relaxed with us around a campfire with s'mores.
"We can get so wrapped up in the day-to-day of meeting our organizations' needs, meeting deadlines, and trying to eliminate the aggravators of poverty. This week was a great reminder to take a step back and regroup. We could recognize how far we have come on our personal journeys and be grateful for this opportunity to directly affect unfair structures in our community," one VISTA reflected after the training.
"I would recommend a year in the VISTA program to anyone who wants to surround themselves with dedicated, intuitive, and caring people. It's not just the program that we are building but also the ability to work effectively in capacity building. It's also working with the other people who decide to do a year of anti-poverty work that changes you for the better," commented another.
Applications for positions in VISTA from August 2020 to August 2021 will be available in April. Check back on our website at www.ecolibrium3.org/joinvista/ if you are interested in getting involved in your community!