Ecolibrium3 places AmeriCorps VISTA volunteers at 12 local organizations to advance anti-poverty, community resiliency, sustainability, and equity initiatives. Meet our 2019-20 volunteers!
Ecolibrium3 hosts three AmeriCorps VISTA Summer Associates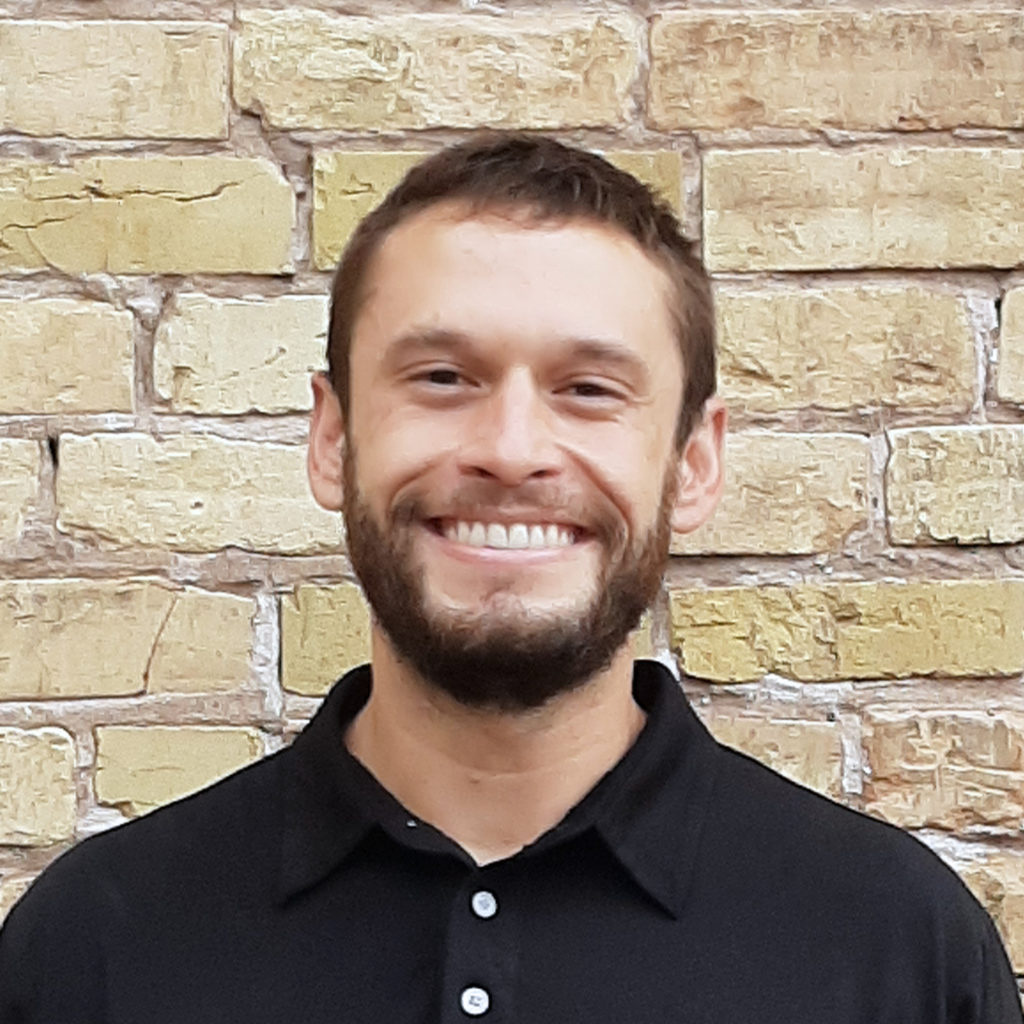 Joel Bransky is currently serving as an Ecolibrium3 AmeriCorps VISTA Summer Associate. He grew up in Duluth and spent his childhood splashing happily in Lake Superior. He graduated from college in 2014 with a degree in Economics. Between then and now he has worked and traveled around the United States, and he recently finished two years teaching English at a middle school in South Korea. He is happy to be home and he is ready to help make Duluth a great place for everyone to live. In his free time, Joel likes to mountain bike, write silly short stories, and play the game of Go.
Kiefer Marchel-Hoff is an AmeriCorps VISTA Summer Associate with Ecolibrium3. He is freshly graduated with a double major in GIS and Geography through UMD, and is eager to use his knowledge and skillset to help benefit the community. Currently, he's working with PPE in order to construct field shields to be distributed to frontline healthcare workers throughout the region. He has plans to use his GIS skills to help analyze and address this project (and potentially others). Outside of volunteering he enjoys playing guitar and creative writing. He is looking forward to contributing this summer!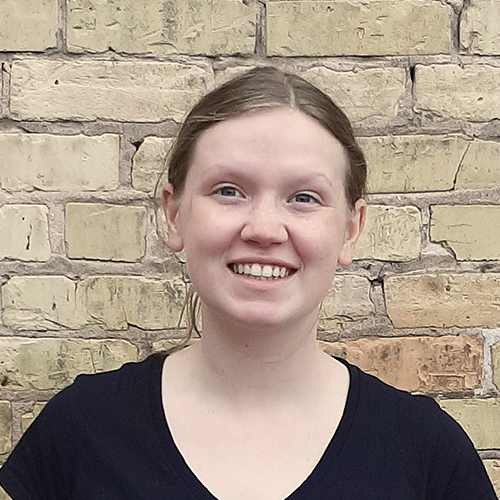 Wren Leith is an AmeriCorps VISTA Summer Associate at Ecolibrium3. She is originally from the Barnum area. Currently, she is studying Geography and GIS at Gustavus Adolphus college. In her free time, she likes to hike, read, and listen to podcasts. The main projects she is on is Eco3's Pay It Forward PPE initiative. Her main responsibilities in this project have been assisting volunteers with assembling face-shields, packaging shields to be distributed to local hospitals and businesses, and brainstorming ways to improve volunteer sessions. Her favorite part of service thus far has been chatting with all of the community members who have come out to volunteer. She has learned a lot both about individuals in the community and generally about many local groups and organizations.
Ecolibrium3 hosts seven AmeriCorps VISTA volunteers
Aria Kampfer, Equity and Economic Opportunities VISTA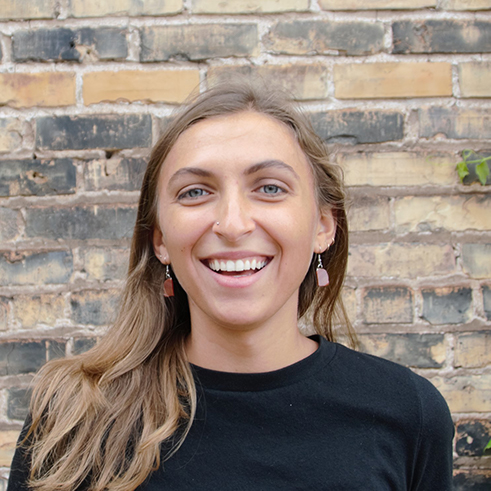 Aria Kampfer is serving as the Equity and Economic Opportunities VISTA at Ecolibrium3. She graduated with a degree in Urban Studies with an emphasis in public administration and GIS from the University of Minnesota, Duluth. Her passion for local government began as a volunteer to help run youth events for the Duluth Parks and Recreation department. Aria completed two internships while in school. The first was under the Duluth City Council conducting policy research such as bringing Uber to Duluth and recording minutes at meetings. The second was surveying and mapping the bus stops in Duluth for the Duluth Transit Authority, and finding ways to make the routes more efficient. If not in the office, you can find Aria at the lake digging for agates and sea glass or cruising the ski trails at the nearest park.
Christina Tangora-Schlachter, Resilient Housing Specialist VISTA
Christina Tangora-Schlachter works as Ecolibrium3's Resilience Specialist. She has a PhD in Human and Organizational Systems and an Environmental Science master's degree from Oregon State University.  After a 20-year career as a process improvement and change management leader, Christina turned her focus to climate adaptation through environmental, social, and governance (ESG) action.  She is passionate about working with businesses, government, and local communities to increase resilience to a range of climate pressures, including sea level rise, food security, extreme heat and drought, wildfires, and flash flooding.
She is a certified Master Black Belt, has published multiple books, and has contributed to local and state climate action and adaptation approaches, green infrastructure projects, and net-zero strategies across the United States.   Christina enjoys swimming, skiing, and hiking (with her dog), but her favorite pastime is traveling with her family.   
Kelsey Kresge, Lincoln Park Innovation Zone Developer VISTA
Kelsey Kresge is serving as the Lincoln Park Innovation Zone Developer VISTA at Ecolibrium3.  She graduated from Hofstra University in 2017 after studying rhetoric and graphic design. She has experience in and enjoys working with nonprofit organizations, interning with the New York International Children's Film Festival and creating marketing materials for Long Island's off-shore wind campaign. More recently, she's realized a passion for environmental graphic design and understanding the ways our built environment can influence behavior. In her free time, she enjoys exploring cafés and libraries, and hopes that this is the year she'll finally learn to play the guitar. This is her first time in Minnesota, and she's excited to work with Ecolibrium3 on projects that impact the Lincoln Park community.  
Lora Wedge, Community Communications and Sytems Intervention Specialist VISTA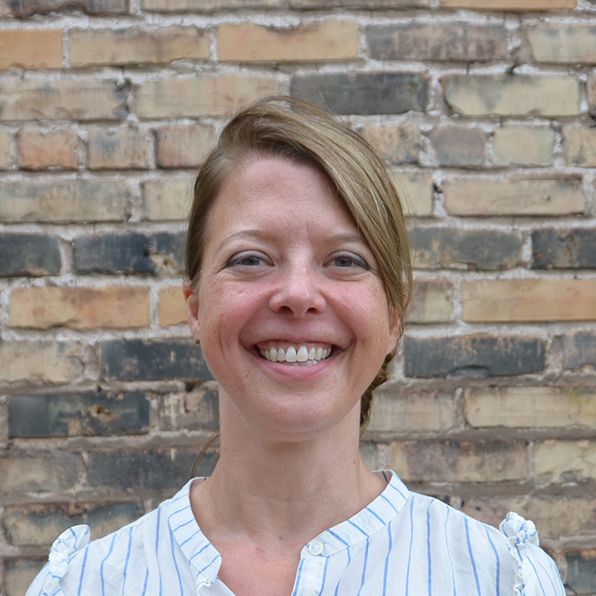 Lora Wedge is serving as the Community Communications and Systems Intervention Specialist at Ecolibrium3, advancing community problem solving around the building of a sustainable and equitable future. Having lived in various parts of the country and in Latin America, Lora has been in Duluth for more than ten years. With a background in social justice advocacy and spirituality, she is now exploring the intersection of climate change and consciousness. Lora has an undergraduate degree in Women's Studies, a teaching credential, and a master's degree in Consciousness and Transformative Studies.
Lucas Giese, Low-Income Utility Partnership Coordinator VISTA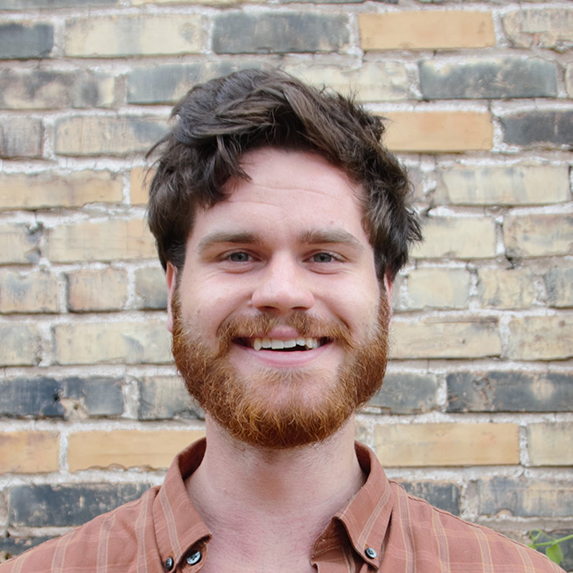 Lucas Giese is serving a second year as an AmeriCorps VISTA with Ecolibrium3 as the Low-Income Utility Partnership Coordinator. Lucas will build the capacity of local utility companies and nonprofits to serve low-income households with resources for efficient, affordable, and renewable power. Originally from Eau Claire, Wisconsin, Lucas studied at St. John's University where he received a degree in Political Science, with a focus on climate policy and philosophy. After spending a year teaching English in India and Sri Lanka, Lucas moved to Duluth to continue to work at the intersection of environmental issues and social justice.  
Mackenzie Foley, VISTA Leader
Mackenzie Foley is serving with Ecolibrium3 as the leader for the third cohort of AmeriCorps VISTAs in the Duluth, MN area. In her role as VISTA Leader, she aims to ensure all VISTA volunteers are able to serve to the best of their abilities and create opportunities for collaboration to address issues of poverty. Mackenzie considers herself a native Duluthian having graduated from Esko and has had family scattered around the area for generations. She attended the University of Wisconsin Madison where she studied Community and Nonprofit Leadership, African Studies, and Global Health. After graduation, she served three years in Peace Corps Botswana working on local and national projects relating to HIV. She is also currently working on her Master's degree in Social Justice. Upon returning to Duluth, she has fallen in love with the city and enjoys spending time outdoors with her husband Sean and puppy Tully.
Madison Staecker, Community Energy Developer VISTA
Madison Staecker is serving as the Community Energy Program Developer at Ecolibrium3, working on energy efficiency programs that focus on low-income households. Originally from Des Moines, Iowa, Madison graduated from the University of Iowa, where she studied health science with an emphasis on global health, psychology, and geography. She has served a number of organizations at the intersection between environment and health. Madison enjoys getting outdoors to run, practicing yoga, and petting her four-legged neighbors.
Patricia Appelbaum, Lincoln Park Innovation Zone Developer VISTA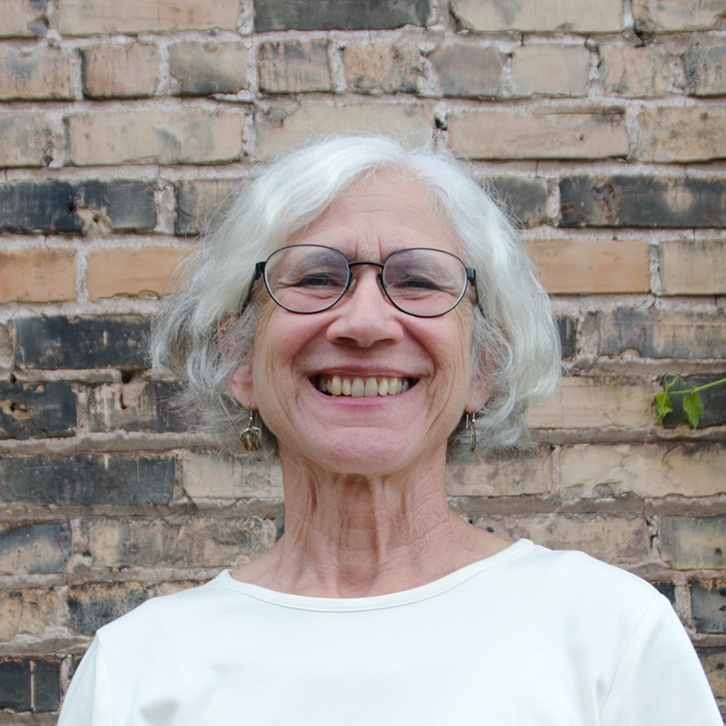 Patty Appelbaum comes from Massachusetts, where she has been an adjunct professor, writer, and volunteer tutor for underserved adults. Her academic background is in history and religious studies. She is delighted to be in Minnesota and is looking forward to a more active engagement with community. She'll be working to advance STEM learning and helping to build local food systems. VISTA and Ecolibrium3 give her an opportunity to develop longtime interests in food and foodways, gardening, environment and ecosystems, urban history and architecture, and sense of place.
Meet the other amazing VISTA volunteers we have placed in the community
Abigail Blonigen, Creative and Healthy Community Builder VISTA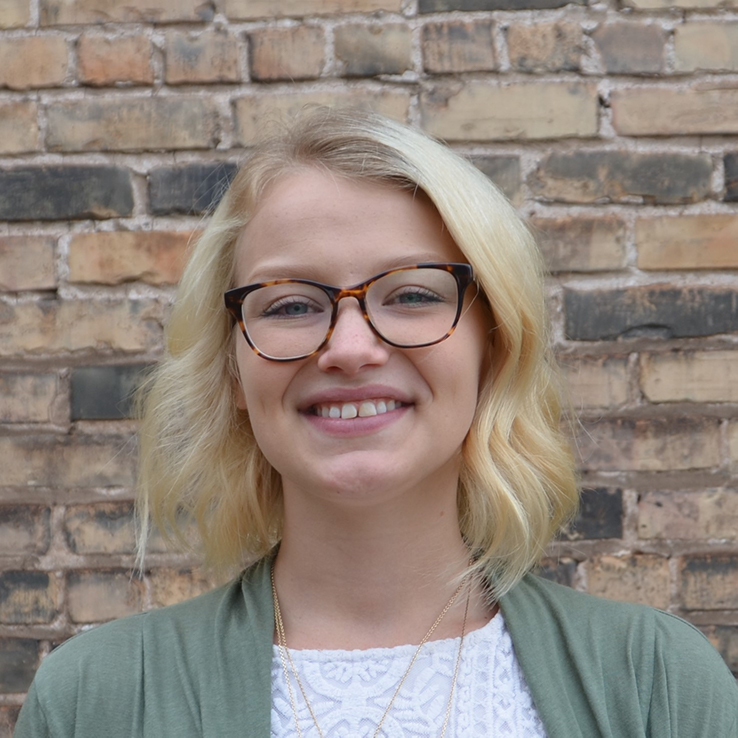 Abigail Blonigen is serving as the Communications Capacity Builder VISTA at Zeitgeist Center for Arts and Community, working on improving communications and marketing systems to drive more community engagement. From a tiny farm town in Minnesota named St. Martin, Abigail moved to Duluth to attend the College of St. Scholastica where she earned three degrees in Spanish, English, and Global Cultural and Language Studies and was editor of the campus newspaper. She is an avid reader and writer whose works have been featured in various local publications. When not reading, writing, advocating for social justice, or asking strangers to pet their dogs, Abigail enjoys looking for beach glass on the shores of Lake Superior, drinking too much coffee, and dabbling in yoga via online videos. She chose to become an AmeriCorps VISTA at Zeitgeist to explore the intersection of arts and culture, communications, and community development.
Conor Henneberry, Food Sovereignty VISTA
Conor Henneberry is serving as the Food Sovereignty VISTA for the Fond du Lac Reservation. Originally from Cedar Rapids, Iowa, Conor studied at the University of Iowa, where he graduated with a degree in Political Science and minors in Mass Communication and Philosophy. Working with the planning division, Conor's one-year of service is dedicated to addressing poverty and the lack of access to healthy food options in the Fond du Lac area. One of Conor's many projects over the course of this year will be to help with the planning and development of a community farm for the Fond du Lac Band.
Devin Low, Community Disaster Resilience VISTA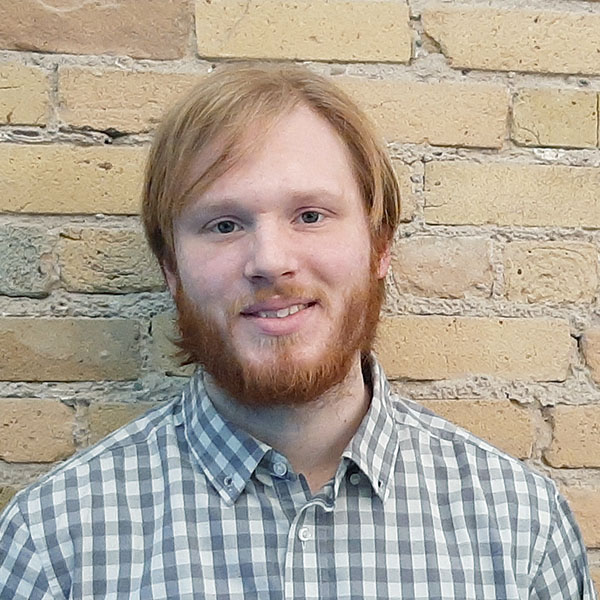 Devin Low is serving his second term as the Community Disaster Resilience VISTA with the Duluth Superior Area Community Foundation. He graduated with a degree in Political Science at the University of Massachusetts in Lowell. Devin's interest in disaster resiliency came from classes he took on Emergency Management, Homeland Security, and atmospheric science. As an Ecolibrium3 VISTA Corps member, Devin has focused on making sure that vulnerable people in the Duluth community have access to the resources that they need for disaster response and recovery. He has been building a new Ready North Network of agencies involved in disaster preparation, response, and recovery. Devin is from Cape Cod, Massachusetts, and when not working, his hobbies include running, hiking, playing games, or just reading a good book.
Jake Busch, Policy and Outreach Coordinator VISTA
Jake Busch is an AmeriCorps VISTA serving with the Lincoln Park Children and Families Collaborative. Jake was born and raised in Green Bay, Wisconsin, and graduated from the University of Minnesota Duluth in 2018 with a degree in Public Health Education and Promotion. During his service, Jake has been assisting in the development of programming that serves families of the Lincoln Park community through building the personal and financial capacity of the Collaborative. In his free time, he enjoys reading, gardening, cooking, and spending time outside.
Kaleb Montgomery, City of Duluth Planning VISTA
Kaleb Montgomery is serving with the City of Duluth's Planning and Economic Development Division. Originally from Barnum, Minnesota, Kaleb moved to Duluth seven years ago to pursue a degree in Environment and Sustainability with a minor in GIS at the University of Minnesota Duluth. Upon graduation, he worked as an intern for the City of Duluth Planning and Economic Development Division and is now transitioning into the VISTA position. Tracking and benchmarking the City's Comprehensive Plan "Imagine Duluth 2035" through community engagement and interdepartmental coordination will be one of the core focus areas for Kaleb's position. He enjoys mountain biking, curling, hiking, and playing music; all activities that are uniquely embedded in Duluth culture. Kaleb's future career aspirations are to become a City Planner with an emphasis on climate resilience and sustainable efforts.
Kelsie Meyer, Garden Education and Volunteer Specialist VISTA
Kelsie Meyer is serving as the Garden Education and Volunteer Specialist VISTA at the Duluth Community Garden Program. She grew up in small-town Nebraska and received her Bachelor of Science in agronomy from the University of Nebraska, Lincoln.  After trying out the "real world" for a while—as an Agronomist at a soil laboratory—she realized her true passion to be local food systems.  That is when she discovered AmeriCorps and the Duluth Community Garden Program. She is excited to explore Duluth and share her love of agriculture with the community.
Marissa Major, Community Learning Advocate VISTA
Marissa Major is serving as an AmeriCorps VISTA with the Duluth Children's Museum. Originally from Minneapolis, Minnesota, Marissa received a degree in Global Studies from Hamline University where she also studied Sociology and History. In her spare time, she enjoys embroidery, swimming, water coloring, and spending time with her cat, Ophelia. Marissa has many passions surrounding justice work including global to local connections and the environment. In her time with the Duluth Children's Museum she hopes to ensure all children, regardless of background, have a safe, welcoming place to play and explore.
Sara Bumgardner, Community Health Specialist VISTA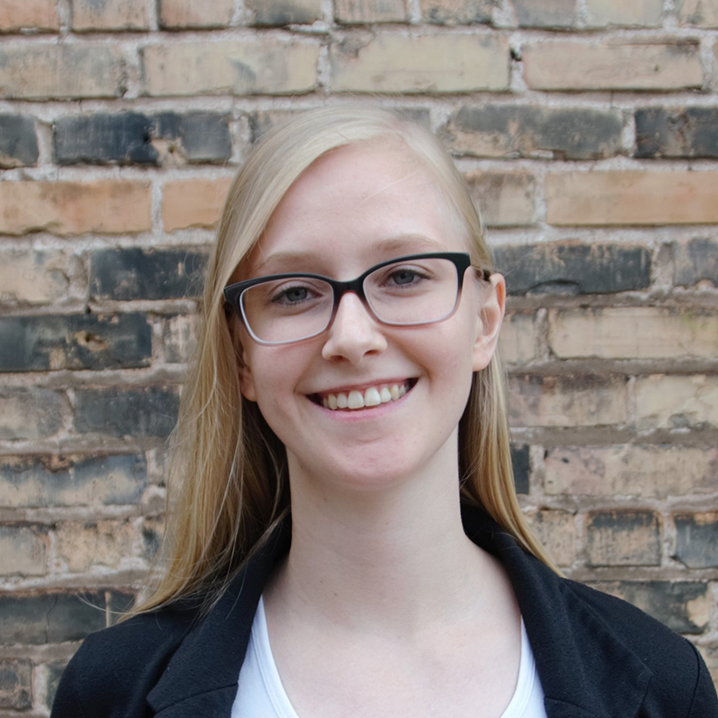 Sara Bumgardner is serving as the Community Health Specialist at St. Louis County Public Health, where she works to strengthen Bridging Health Duluth and support community health projects. Originally from Walla Walla, Washington, Sara studied Sociology at Walla Walla University. After graduating, she joined AmeriCorps VISTA and served in Maine for a year, increasing access to health services. Now at St. Louis County, she continues working at the intersection of health and social justice. When she's not busy serving as a VISTA, Sara enjoys cooking, hiking, and playing board games.
Sarah Verke, Agriculture and Food Systems VISTA
Sarah Verke is married and has two children. Prior to becoming a VISTA, she was employed by the State of Minnesota for 17 years with the last 10 at the DNR working in purchasing and budget management. She is currently in her senior year at St. Scholastica and will graduate with a Bachelor's degree in Organizational Leadership, with an emphasis in Business Management in March 2020. For the last four years, she has been volunteering her time on the organizing team for Free Range Food Co-op, which is a startup food co-op in Grand Rapids. Food access, sustainable agriculture, and strengthening local food systems are all very important to Sara. In her VISTA position, she will be working to build food system capacity with organizations in Minnesota for the University of Minnesota Extension's Regional Sustainable Development Partnership and is very excited about this opportunity.