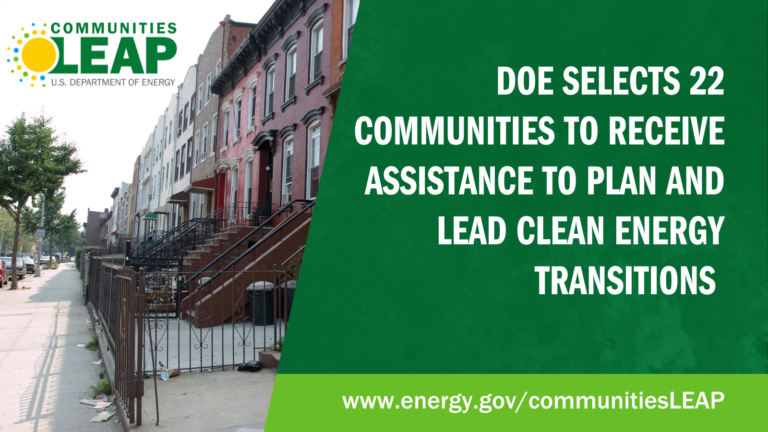 Duluth has been chosen by the U.S. Department of Energy (DOE) to be part of its inaugural Communities Local Energy Action Program (Communities LEAP). The 22 energy-overburdened communities chosen will receive technical assistance to create a community energy transition plan to build a healthier, more equitable, and sustainable future.
The Duluth Project, LNPK 156: Establishing an Energy Transition Implementation Blueprint for a Cold Climate Environmental Justice Neighborhood, led by Ecolibrium3 and the City of Duluth in collaboration with many other local partners, will help improve the neighborhood's housing and the commercial district by transitioning buildings from fossil fuels to electricity, supporting the port, and making the Lincoln Park Hub a gathering place in case of a power grid outage.
Duluth's Lincoln Park Neighborhood (LNPK) is an archetypal cold climate rust belt community that, in many ways, serves as a microcosm for the challenges and opportunities related to clean energy transitions – especially the need to address legacy infrastructure. The Duluth port operations, light and heavy manufacturing, regional sewer treatment, a traditional Main Street business district, old housing stock, and heavy highway infrastructure. LPNK is a USDA Food Desert, was determined by Minnesota's Department of Employment and Economic Development to be the Most Impacted and Distressed area with Unmet Recovery Needs in the state, and is also a designated Opportunity Zone.