Ecolibrium3 has been awarded $843,250 from the Minnesota Department of Employment and Economic Development (DEED) to address economic, educational, and health disparities in Lincoln Park. The funding will advance three construction projects including the build out of the Lincoln Park Hub, a small-footprint grocery store on Superior Street, and a STEM-lab and CreateSpace at the Duluth Children's Museum.  
"This grant will be transformational for Lincoln Park residents," said Ecolibrium3 CEO Jodi Slick. "By developing strong partnerships, we are able to optimize our existing assets to better meet the needs of our neighborhood." 
The funding was made available through State Fiscal Year 2022-2023's Targeted Community Capital Projects Grants. "We know the pandemic has had disproportionate impacts on Black, Indigenous and People of Color communities and on economically disadvantaged groups," said DEED Commissioner Steve Grove. "This funding demonstrates the state's commitment to a new chapter of equitable economic growth.
Funding includes redevelopment of Ecolibrium3's Superior Street Office into a small grocery that will focus on providing fresh fruits and vegetables along with other staples. "For over a decade, neighborhood residents have been asking for a grocery store in Lincoln Park," said Main Street Lincoln Park Director Shannon Laing. "We are excited that with all the other revitalization in the area that this is becoming a reality."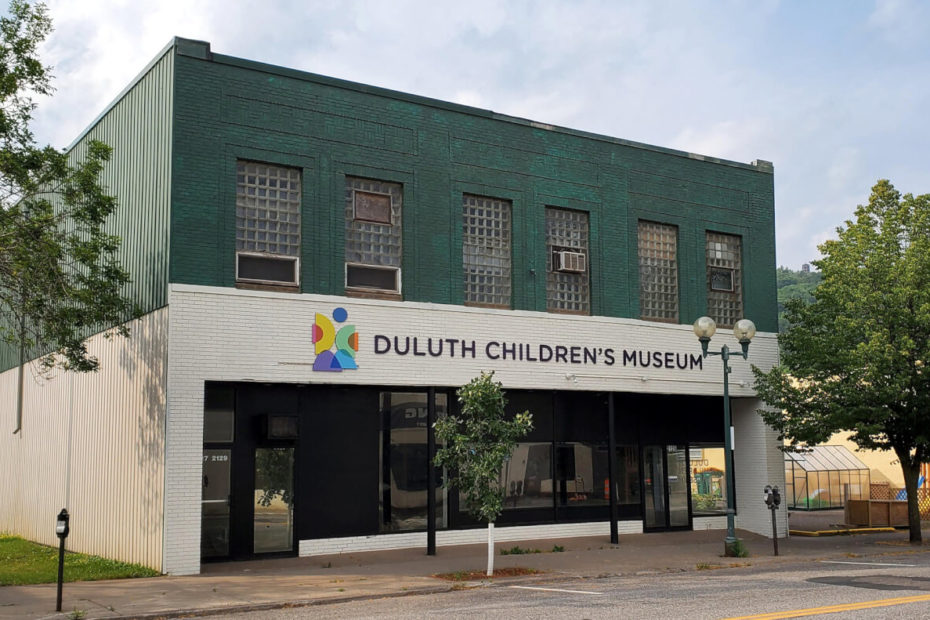 The Duluth Children's Museum moved to West Superior Street during the pandemic. "The DEED funding will allow us to complete expansion efforts to the second floor of our new space, doubling our size with a new STEM-lab and CreateSpace focused on young children," said Duluth Children's Museum President Cameron Kruger. "The museum is an important way to address educational gaps experienced by Lincoln Park neighborhood children." 
The LNPK Hub portion of the project will accomplish renewal of a community center closed during the pandemic. Located at 2014 W. 3rd Street, the LNPK Hub will include development of a community accessible computer lab and broadband access area, creation of a workforce training center and community education rooms, and offices for multiple nonprofit organizations. Once construction is complete, the lowest level of the facility that is used for CHUM's Winter Warming Center will be used during summer months for youth programming.
"This expansion will allow for Family Rise Together to provide adult rehabilitative mental health services in the Lincoln Park Community with little to no barriers for access to our offices. This expansion will also allow us to build innovative approaches to partnerships," said ChaQuana McIntyre founder of Family Rise Together, who will relocate into the new office space. 
"The opening of the Hub will allow our clients and families to remain in their community to receive a host of wrap-around services," added Deyona Kirk, Executive Director of Divine Konnections, a new program that allows young mothers and their children to gain financial literacy, parenting support, and healthy connections to self, community, and their children.
"As the Main Street Lincoln Park administrators, we have been working hard on the revitalization of the Lincoln Park Craft District. Our goal has always been on making sure that our efforts benefit neighborhood residents," said Slick. "These projects do just that."
DEED received over $173 million in grant requests. The Ecolibrium3 project was one of 16 selected for the $18 million program. Project partners include Ecolibrium3, Main Street Lincoln Park, Duluth Children's Museum, the Duluth HRA, Family Rise Together, Divine Konnections, Family Freedom Center, Duluth Art Institute, the City of Duluth, St. Louis County Public Health, and LISC Duluth.