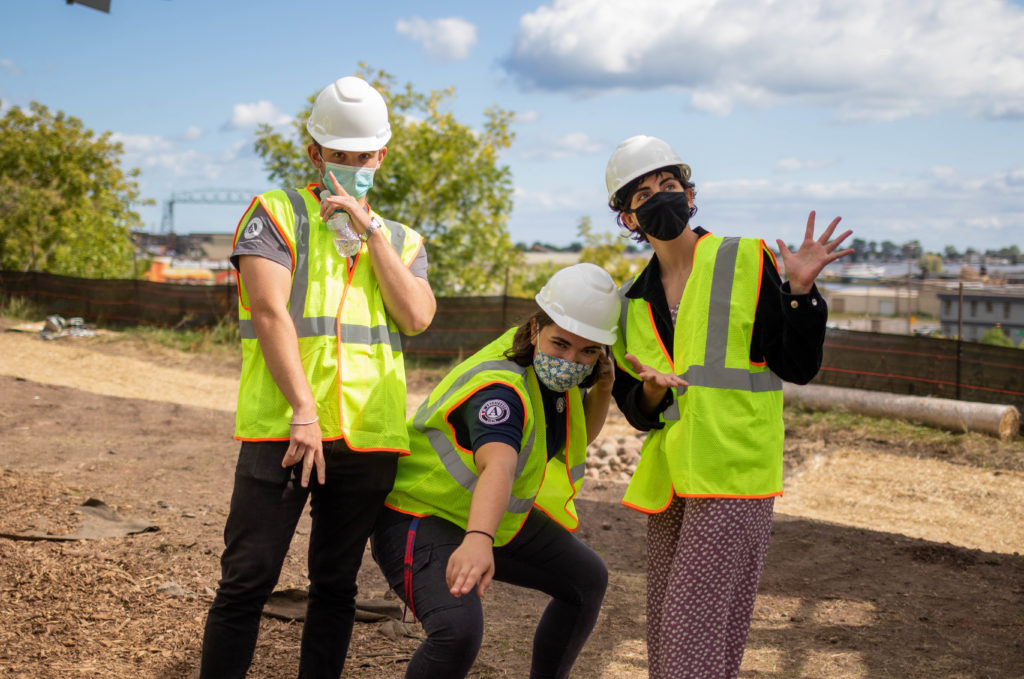 The Eco3 AmeriCorps VISTA program is thrilled to announce that we are expanding! VISTA members in our Eco3 VISTA Corps program serve for a year at local non-profit organizations and public agencies in the Northland, building the capacity of those organizations by building partnerships, leveraging funds, expanding reach, and improving systems with the ultimate goal of eradicating poverty. In 2020, our program expanded from 17 VISTAs at 10 organizations to 25 VISTAs at 15 organizations, and now in 2021 we are planning to expand to 41 VISTA members at 26 different sites all across Northern Minnesota and Northern Wisconsin.
While the Eco3 VISTA program has grown out of a focus on the Duluth community, this expansion will now allow Ecolibrium3 to extend capacity building services beyond Duluth to more rural organizations and communities in the Northland and address the unique challenges facing rural communities.
This expansion ultimately translates into a $1 million investment by the federal government into our area and we are hopeful that this investment will be turned into real positive impacts for our communities in the Northland! We know that our VISTA members have contributed greatly to building the capacity of our community and addressing poverty as well as other critical issues such as affordable housing, climate change, education disparities and sustainable development, among others. In fact, since the Eco3 VISTA program began in 2017, members have collectively recruited over 2000 community volunteers that have served over 10,000 hours of community service and raised over $3.1 million in resources for local organizations and community initiatives.
We can't wait to see what this expansion will mean for the Eco3 VISTA program, and more importantly the positive changes for the wider community! If you or someone you know is looking for a meaningful, impactful year of service, look no further than the Eco3 VISTA program.
Applications to join the 2021 Eco3 VISTA cohort will be accepted until the end of June. Open positions include:
Check back on our website at www.ecolibrium3.org/joinvista as we add more VISTA positions! More information about the benefits of AmeriCorps VISTA service can be found at www.ecolibrium3.org/the-benefits-of-vista-service, and information about how to apply can be found at www.ecolibrium3.org/how-to-apply-for-americorps-vista-with-ecolibrium3/.