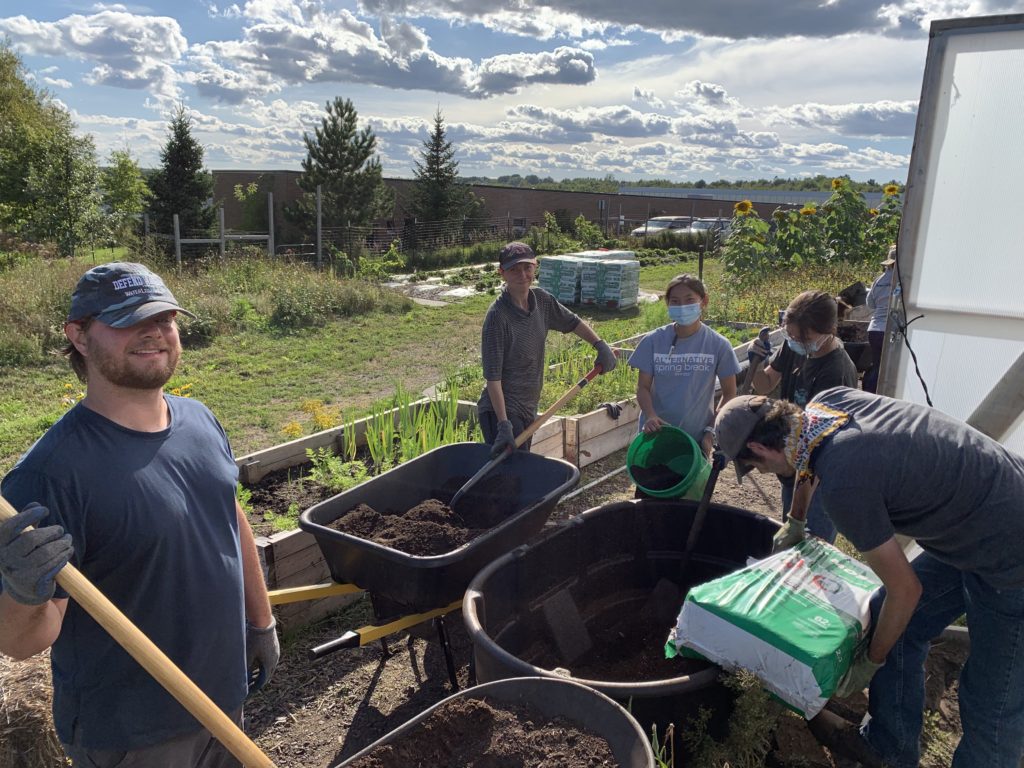 Ecolibrium3 VISTA Corps members participated in the AmeriCorps 9/11 National Day of Service and Remembrance to honor the sacrifices and acts of service to defend our nation that were made 21 years ago. In 2002, family members who lost service members in the 9/11 attacks sought to establish an appropriate and fitting tribute to honor their loved ones. Their mission resulted in the legislative establishment of the September 11th National Day of Service and Remembrance where people are encouraged to engage in community service activities across the United States. 
This year's Day of Service was held at the Ecolibrium3 Farm where Eco3 is working on a soil restoration project. The Eco3 VISTA Corps members contributed to the creation of a planting space that will advance food access and nutrition education in the community. During the day, the group brought in 60 wheelbarrows, or approximately 12,000 pounds, of amended soil mix into the high tunnel greenhouse. The work completed in the high tunnel and around the site helped create a productive area that can be used as early as next spring. The Eco3 Farm gives a big thank you to those who dedicated their time to better serve our community.
To learn more about the what the Eco3 Farm has done this season, check out Harvesting Change in Our Neighborhood.