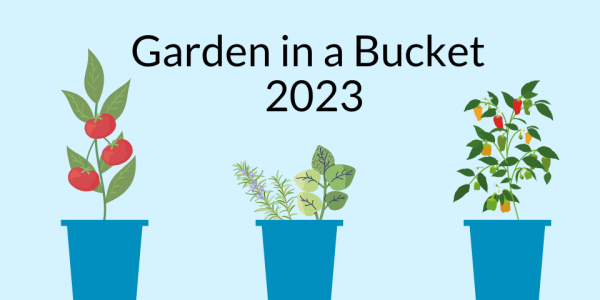 Are you interested in gardening, but have limited or no yard space to do it? Think no further! Eco3 will assist you with your garden dreams! We will be distributing 100 portable gardens this June. Each small garden comes in a 5-gallon bucket, where it can continue to grow throughout the summer.
For each garden bucket, there is a suggested donation of $5. If you are able to pay it forward, giving $10 will cover the cost of your bucket and someone else's. Go home with a fully established garden in a bucket and a plant caretaking guide. We are excited to provide you with your garden this season!
Pickup: Wednesday, June 14, between 4:00 and 6:00 pm, at the Emerald Community Garden in Lincoln Park or Thursday, June 15, between 4:00 and 6:00 pm, at the Eco3 Urban Farm at Lake Superior College.
Register: Limit of 1 bucket per person
Support: Suggested donation of $5 per bucket. 
Volunteer: If you'd like to help plant or distribute the buckets, we'd love your help! 
Donate: Help us spread the joy of gardening by giving to this program!