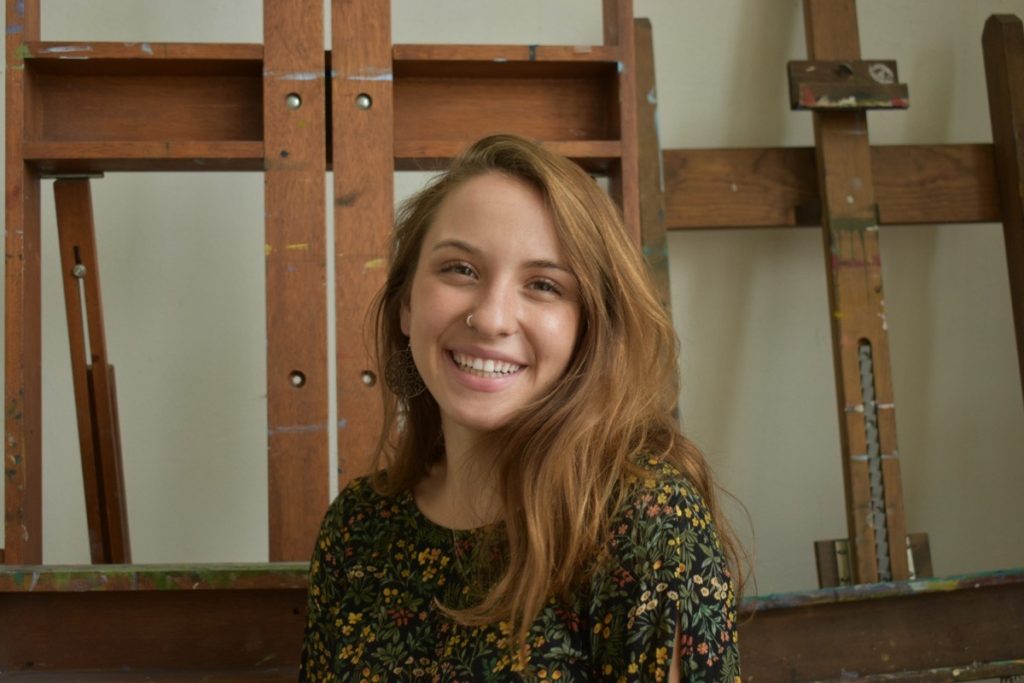 My name is Liz Axberg and I serve as the Community Outreach Coordinator VISTA for the Duluth Art Institute. This past May, I graduated from St. Catherine University and the AmeriCorps VISTA program seemed like the right choice for me. Moving to Duluth was exciting for me, as I grew up in the Twin Cities and spent many weekend getaways along the north shore. In the next year, I am looking forward to seeing Duluth through a different lens and to truly living like a VISTA.
As I was preparing to graduate and dive into my job search, the COVID-19 pandemic was shifting the shaky plates of our social safety net, putting strain on and exposing long-existing inequities. In college, I studied Economics and Public Policy through a primarily social justice lens. I wanted to use the critical thinking and technical skills I developed in college towards something meaningful. Making the move up north to the Duluth Art Institute and serving through AmeriCorps VISTA has been an opportunity to apply my skill set in a service-orientated environment and work with a community I passionately care about. At the Duluth Art Institute, my primary responsibilities include connecting and engaging with community members to identify how our organization can better support folks, increase accessibility to the arts, and, ultimately, disrupt poverty in a constructive and nurturing way.
In my work at DAI, I have been leading initiatives in data collection to see whose and what perspectives we are missing and learn from the community we are serving to create a more informed approach. Along with this, I have been coordinating a free arts and leadership program for middle school students in Lincoln Park. This past September, we hosted our first ever Virtual Gala in which we had over 100 people engage and raised over $40,000 total to go towards the Duluth Art institute programming, initiatives, and operations. 
Living in Duluth the past few months has been an enriching experience. The work becomes much more meaningful when you live right in the community you are serving. Connecting with fellow members in the Ecolibrium3 cohort and community leaders has allowed space for valuable collaboration and an indispensable support network. In the past, I have mainly seen Duluth through a filtered, tourist lens, but now I truly feel like a member of the Lincoln Park Community. It makes the work that much more meaningful. I love my community. I love serving in my community. I love working with my community. This combination is what it means to Live Like A VISTA.