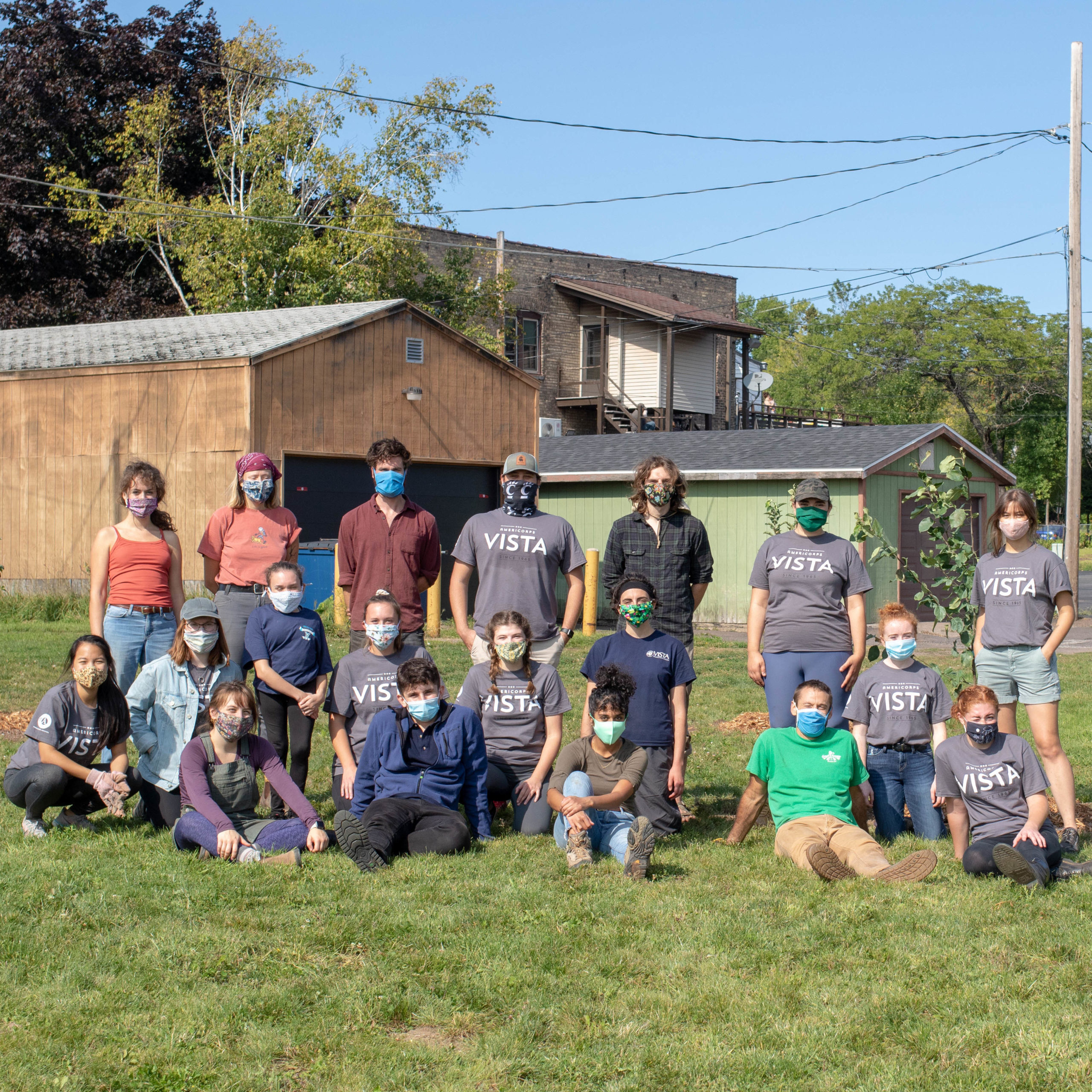 You have probably heard us say that our Eco3 VISTA members positively impact our community by building the capacity of local organizations. But what does capacity building really mean? What do Eco3 VISTA members do on a day to day basis? What does VISTA even mean? What are the value of Eco3 VISTA members?
Inspired by President Kennedy's executive order creating the Peace Corps, President Lyndon B. Johnson recognized his predecessor's dream of establishing a domestic service agency, by creating Volunteers in Service to America (VISTA) in 1964. The ultimate goal of VISTA is to assist struggling Americans and to ultimately eradicate poverty.
VISTA members serve for a year to address poverty and other pressing social challenges in underserved communities all across America by building the capacity of local organizations and communities. This means that, rather than participating in direct service, VISTA members build the capacity of the communities they serve by creating more effective and efficient systems, recruiting and managing volunteers, leveraging resources and enabling community members to work towards bettering their own communities. For example, instead of building a house directly, members will raise the money, build the partnerships, and gather the volunteers to build that house.
Ecolibrium3 has served as a sponsoring organization for a cohort of VISTA members all across Duluth and the Northland since 2017. To address the many dimensions of poverty, our VISTA members address challenging community issues, such as environmental justice, public health, food security, the opioid epidemic, neighborhood resiliency, energy equity, disaster response, access to education, sustainability and Native American health.
Last year's cohort of 17 Eco3 VISTA members leveraged over $1,000,000 in cash or in-kind resources for local initiatives, recruited and trained over 1,430 community volunteers, built 58 new systems to enhance organizational efficiency and provided essential resources to 1,836 community members through VISTA- led or influenced programs. This year, our cohort has grown to 24 members who continue to lead in our area's response to the coronavirus pandemic and assist new organizations in serving our area more effectively.
Throughout this month we will continue to share more stories of how our VISTA members are already making an impact in the community and testimonials from community leaders who have seen the positive impacts firsthand. With more VISTA members this year, Eco3 is confident that our cohort will have an even greater impact by the end of their service term in 2021!