Ecolibrium3 is happy to announce the completion of the Lincoln Park Solar Garden! After years of dreaming, fundraising, and developing, we are proud to unveil the Lincoln Park neighborhood's first community-owned solar array that will support veterans and low-income families with renewable power!
Now it's time to celebrate!
Join Ecolibrium3 to celebrate the completion of the Lincoln Park Solar Garden both in-person and virtually! Learn about the array, what else is planned for the site, and how you can continue to support positive change in our community.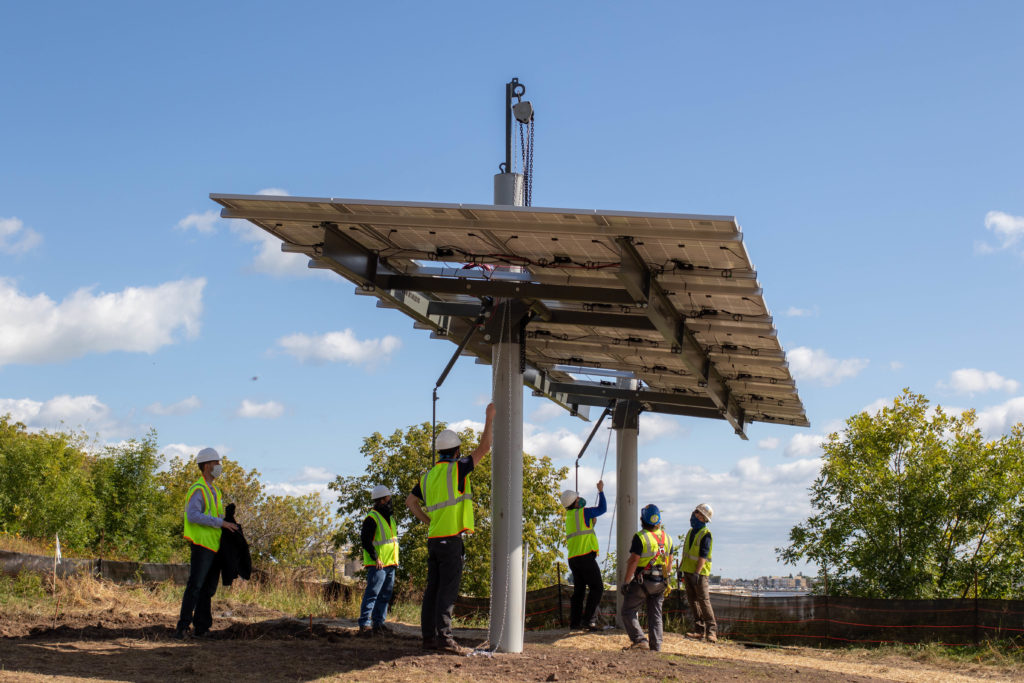 Virtual Solar Celebration
Thursday, October 22nd
12:00 p.m. to 12:30 p.m.
Want to see the new Solar Garden in-person?

Visit us onsite in the afternoon of the 22nd from 1 p.m. – 6 p.m. to learn about the array, take a selfie, and enjoy all that Lincoln Park has to offer! 1320 West Michigan St. Duluth, MN 55806 – Masks and social distancing required.