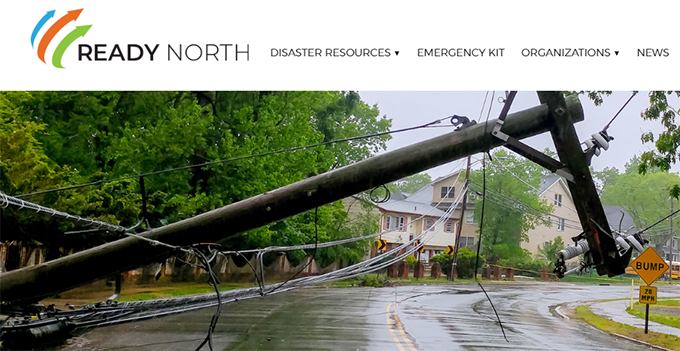 While leading disaster recovery efforts during the 2012 floods, we often heard stories about the emotional effect that the flood had on households. With the launch of ReadyNorth.org, individual households now have access to community tools available to increase their disaster preparedness.
The site provides background on the type of extreme weather we should prepare for and information on preparedness toolkits that every household and business should have available. It also serves as a site that can provide information on recovery resources WHEN (not if) disaster strikes again.
ReadyNorth.org is brought to the region by the newly launched Ready North Network. This Network has been coordinated by the Duluth Superior Area Community Foundation and Ecolibrium3 through our VISTA Corps member Devin Low. Devin is serving his second term as an AmeriCorps VISTA and is using his experience to further disaster management.
Don't get caught without your rain jacket (or fully outfitted emergency kit) when the next storm hits and visit ReadyNorth.org. If you would like to be a helpful community resource in times of emergency, join the Ready North Network.