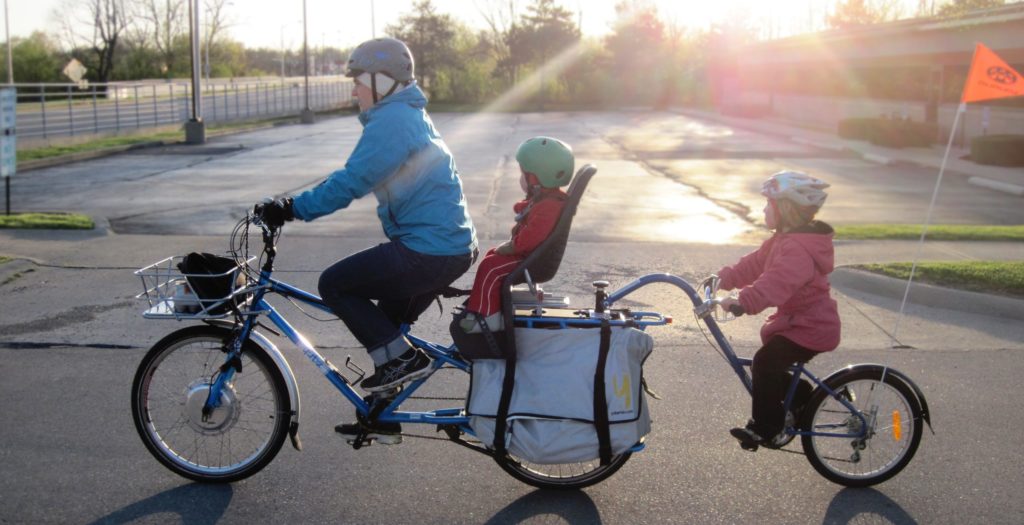 The Duluth Micromobility Hub LNPK is a project led by Ecolibrium3 to expand people-first transportation options in Duluth. With transportation accounting for approximately 26% of Duluth's greenhouse gas emissions, and more than half of most people's greenhouse gas emissions coming from their transportation, changes in the way we get around can really add up.
The Micromobility Hub, to be located at the Lincoln Park Community Hub, will offer a variety of traditional bikes and e-bikes for check-out, along with unique mobility devices that can meet the needs of families, older individuals, and those with physical limitations. For neighborhood residents that experience high levels of poverty and disability, this will provide an option to increase transportation access. It will also provide the broader community an opportunity to experience different styles of bikes, e-bikes, and mobility devices as they explore what low-carbon transportation alternatives they prefer. Finally, it will create a "next step test" to figure out logistics, policies, security, maintenance, and preferences as we explore increased shared mobility options in Duluth.
The Micromobility Hub will grow over time. The GetGreen App and your climate action will launch the pilot project in conjunction with Earth Week 2023! 
Make a difference in your community by supporting transportation access with a donation to Ecolibrium3.
Thank you to our Sponsors: