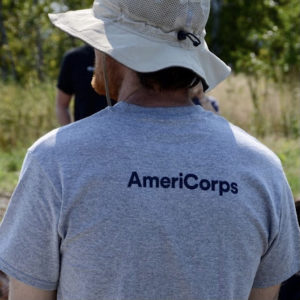 Ecolibrium3 is looking for passionate individuals who are ready to build community resilience, advance climate adaptation strategies, promote sustainable and equitable neighborhood development, and so much more!
What's your interest?
Join the Duluth Art Institute in disrupting poverty and racism by empowering the community through bringing art to and inspiring art in everyone.
Support academic, social, and health services for youth and their families by increasing organizational capacity and community outreach with Duluth Community Schools Collaborative.
Make a difference by helping Health Equity Northland in its mission to increase access to healthcare, health resources, and health education for underserved, minorities and BIPOC communities in West Duluth.
Learn more about all of our available positions that start this August and find the one that speaks most to you at ecolibrium3.org/joinvista.