We are currently recruiting AmeriCorps VISTA members for our 2020-21 cohort. Our full-time, year-long AmeriCorps VISTA members serve at one of twelve local organizations to advance local anti-poverty solutions, develop sustainable community-resilience strategies, and build innovative equity initiatives in Northeastern Minnesota. You can view open positions on the Ecolibrium3 website, and apply directly to a position or the Eco3 AmeriCorps VISTA program using your profile on my.americorps.gov
Available Positions (August 3, 2020 – August 2, 2021):
We are looking to fill the following positions starting in May and June:
AmeriCorps VISTA Benefits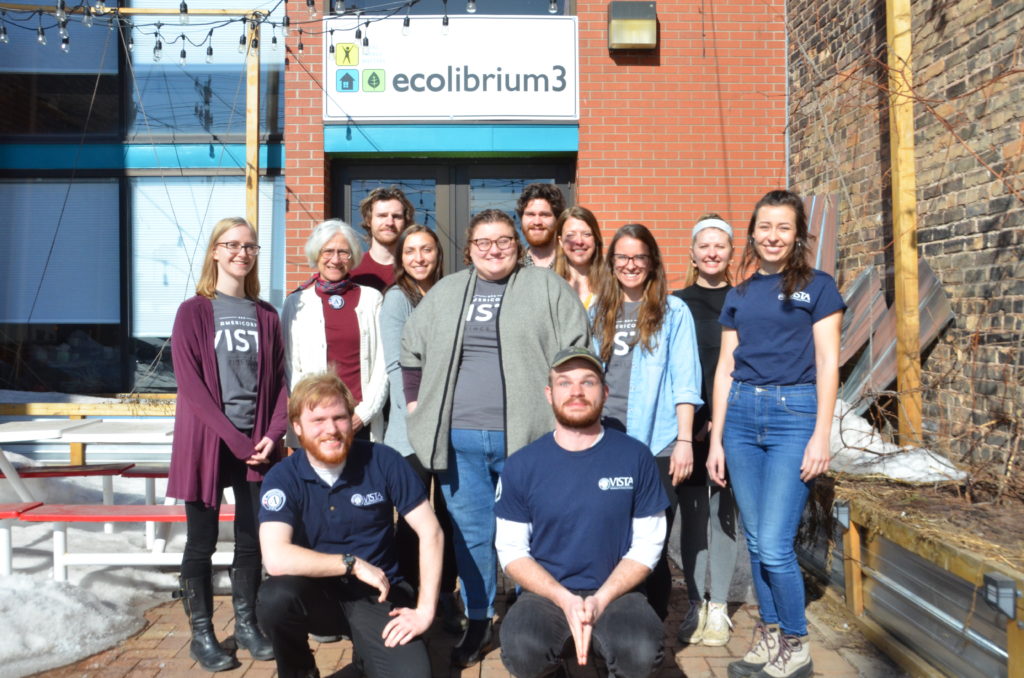 Ecolibrium3 Program Highlights:
Serve communities in Northeastern Minnesota by getting things done to eradicate poverty
Develop personal and professional skills
Join a group of similarly passionate people as a member of the Ecolibrium3 AmeriCorps VISTA 2020-21 cohort
Collaborate with VISTA cohort members on team projects
Connect with other AmeriCorps members (e.g. Northland AmeriCorps Members Duluth Facebook group)
Receive training, professional development, and networking opportunities
Professional development stipend of $150
Engage with the community during AmeriCorps service days
Live and serve near beautiful Duluth, MN
Explore what the shores of Lake Superior have to offer (outdoor recreation, creative art and music scene, etc.)
Pursue outside education*
Hold secondary employment*
* Cannot conflict with AmeriCorps VISTA program commitments
Resources with AmeriCorps VISTA Information
Ecolibrium3 AmeriCorps VISTA Information:
Apply:
Join our team today!