Exterior doors and windows can transform buildings. They can make a building feel welcoming, cared for, and safe. Thanks to our partners, the Legacy House now has new exterior doors and windows, and the difference is stunning.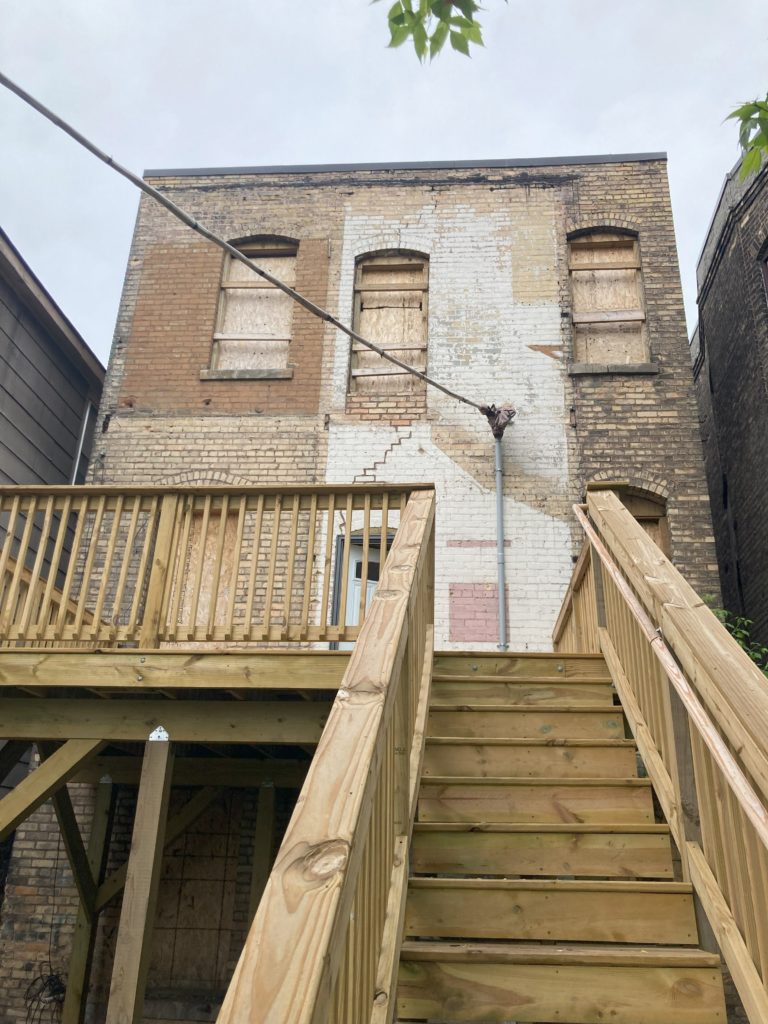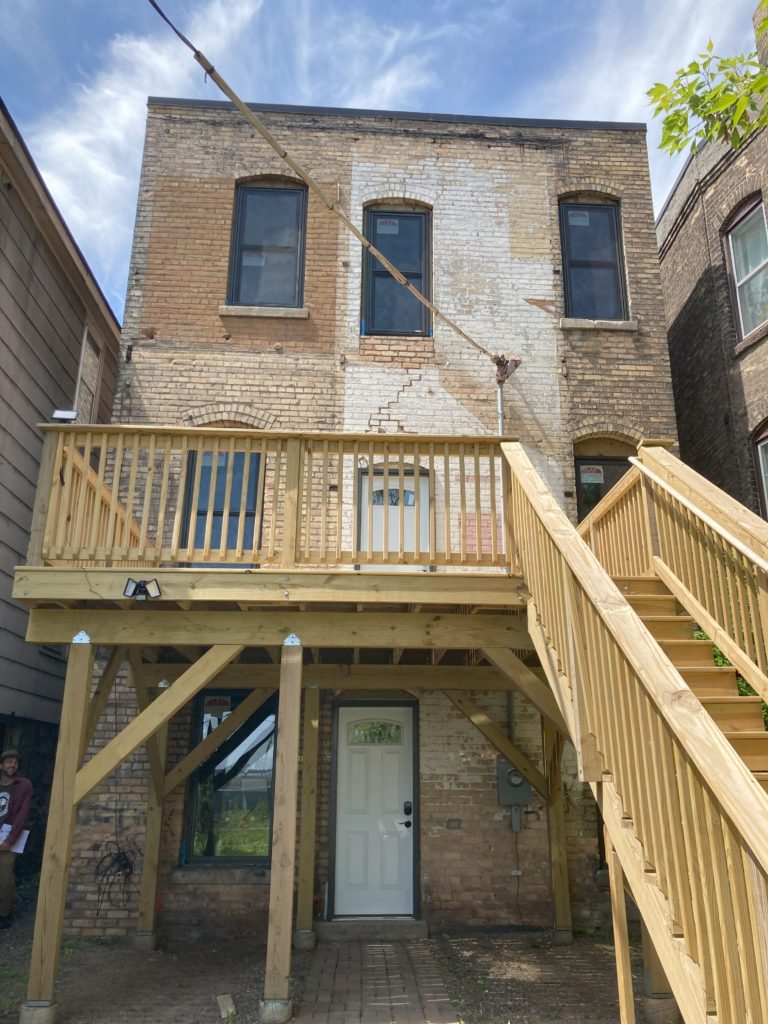 A monumental moment was made on June 6th when glaziers from St. Germains and Superior Glass with the Local 106 and the IUPAT District Council 82 donated their time and expertise to install windows. Eco3 has had the windows since 2018, and thanks to the efforts of this glazier volunteer crew, they are now in. The exterior looks completely different with glass instead of plywood in the window openings. The inside has been flooded with bright natural light.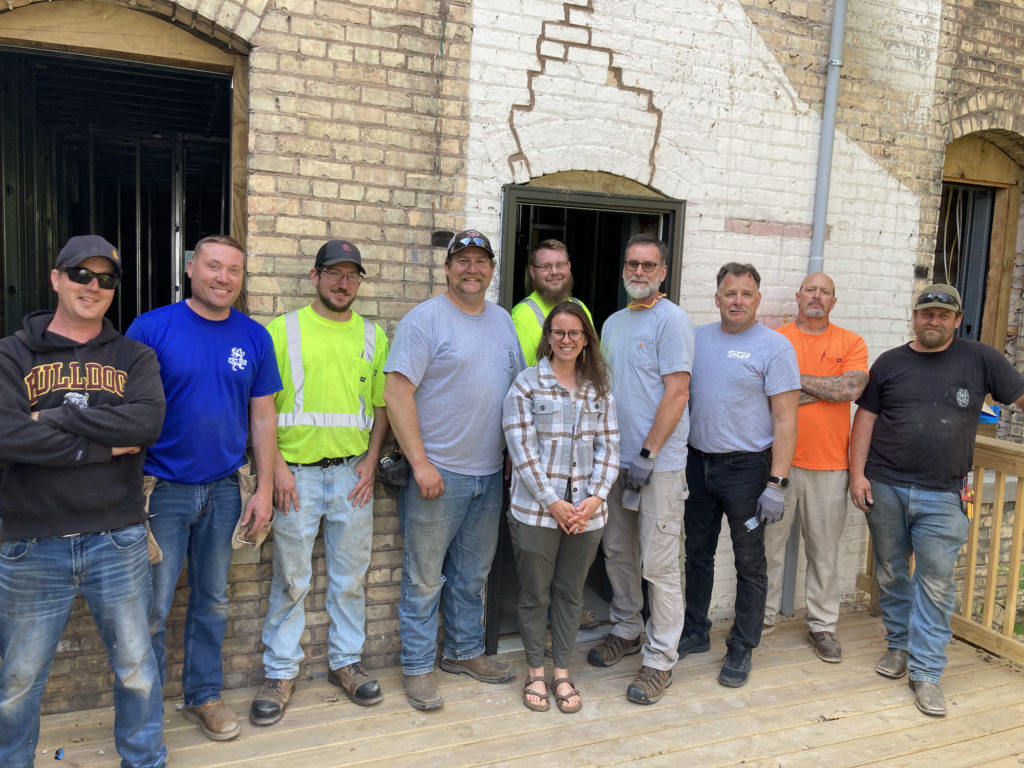 An equally important step was getting new exterior doors. Apprentices from the Carpenter's Training Institute installed new exterior doors obtained from Lincoln Park's own Northern Door and Hardware this past winter. The building can now be accessed from the front and rear. Additionally, electronic keypads allow for programming various entry codes with ease providing increased convenience and security as crews, and eventually VISTAs, rotate in and out of the building.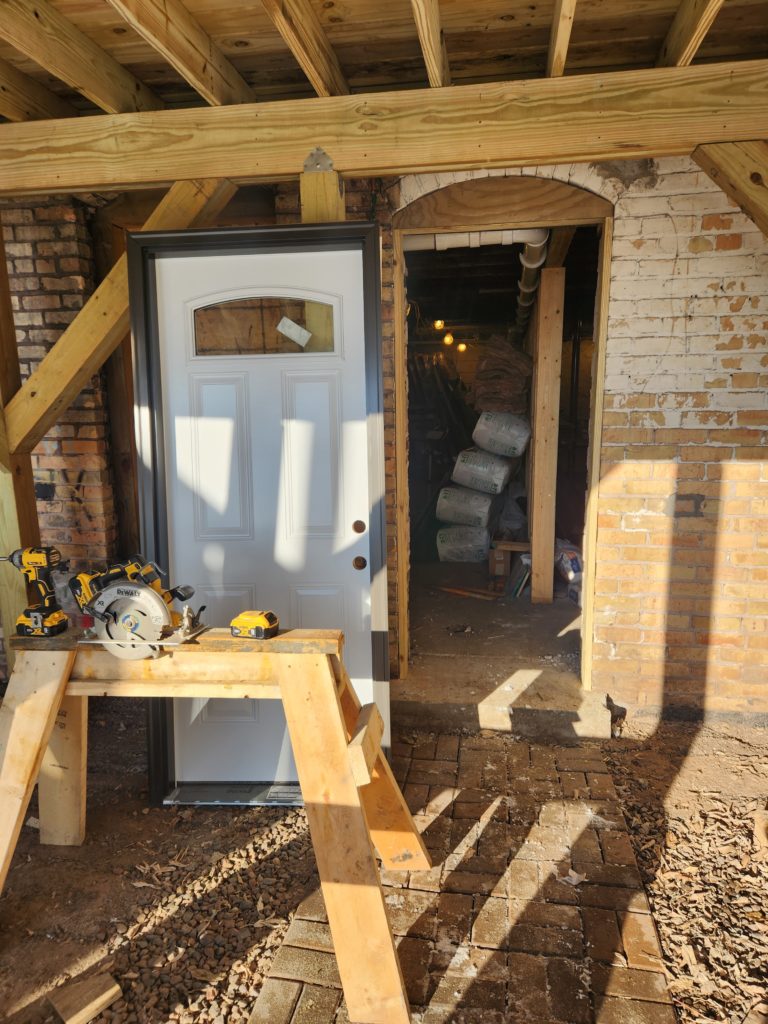 The Legacy House is a project to turn a condemned building into a home for AmeriCorps VISTA members, adds additional units of affordable housing into our community, and reduces blight in the Lincoln Park Neighborhood. The project takes patience and collaboration, and progress continues at the Legacy House, step by step. Next steps include installing exterior finishes, working on property beautification, and lining the sewer. If you want to join in the revitalization we are looking for volunteers to help with beautification projects or donate to assist with purchasing supplies.