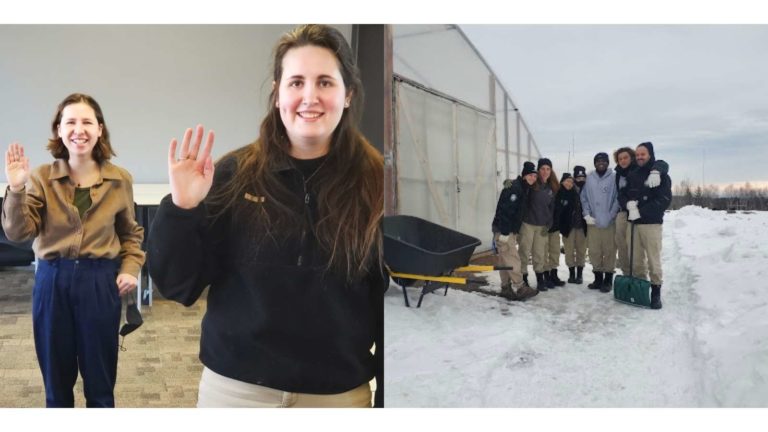 Ecolibrium3 is excited to welcome some new members to our team! First up, we have two Americorps VISTA members both being placed with Northern Bedrock Historic Preservation Corps (NBHPC). The NBHPC helps fight poverty through repairing and restoring historical structures and preparing them for low-income housing. Members Sonia Fields and Ashley Newton-Deckrow will focus on communications, community outreach, and program development. We can't wait to see how their efforts will help combat poverty in our communities!
Next, we have our amazing AmeriCorps National Civilian Community Corps (NCCC) team, Cedar 2, to Duluth! The Cedar 2 team has partnered with Ecolibrium3 to: 
1) Develop viable urban farm operations to increase healthy, affordable food for low-income residents
2) Reduce health disparities experienced by Lincoln Park residents
3) Assist low-income households in building economic resilience in response to COVID-19 pandemic. 
AmeriCorps members will contribute to the goals of the project by performing activities such as spring preparation of a two-acre urban farm, growing seedlings for distribution to families, canvassing a neighborhood for a CDC-sponsored Social Determinants of Health Accelerator plan, and much more. The project is expected to benefit low-income households in the Lincoln Park neighborhood of Duluth by increasing access to healthy foods, engaging community members in community health plans, and providing greater economic resilience by addressing energy poverty and household income. We are looking forward to seeing what they can accomplish. Welcome everyone to the team!
The Eco3 VISTA Corps also supports 41 full-time AmeriCorps VISTA positions that help eradicate poverty and build the capacity of the dozens of organizations they serve. Learn more about our program and browse available positions at https://www.ecolibrium3.org/eco3vista/