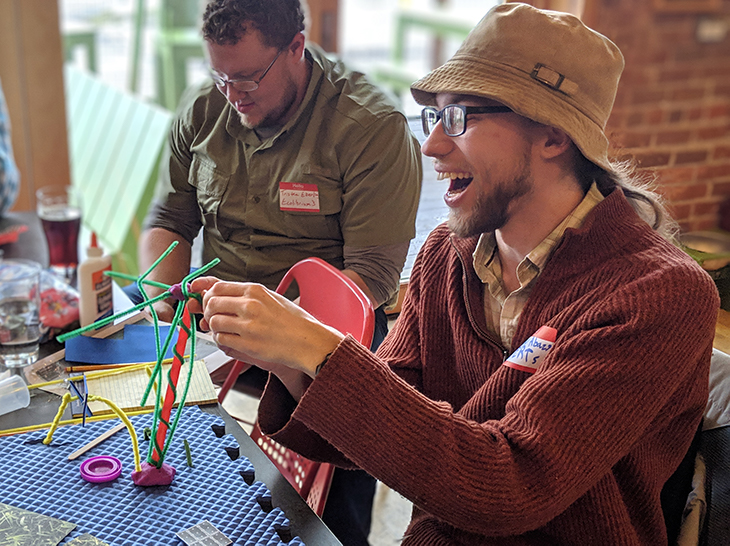 As the first stage of development for the Lincoln Park Solar Garden, Ecolibrium3 hosted the Solar Design event Monday night at Bent Paddle Brewing. Architects, artists, and community leaders gathered to imagine how the proposed solar array could be turned into a community asset at the entrance to Lincoln Park.
With plenty of playdough and pipe-cleaners, community members envisioned the empty lot along I-35 and West Michigan Street as a new amenity for play, recreation, and education. Some designs featured creative reimagining of the solar array, using the solar panels to create iconic displays that welcomed visitors into Duluth as they drive along I-35, while others focused on incorporating the Cross-City Trail and artistic or educational elements for pedestrians.
Jodi Slick, Ecolibrium3 CEO, said that the Solar Design Event was "a perfect opportunity to bring together community partners around Ecolibrium3's values of energy, equity, and economic vitality." The event was the first of Ecolibrium3's "Crafting Community" events, an ongoing series which aim to engage stakeholders in the process of neighborhood revitalization.
"We all share in the benefits of renewable power," Slick said, "but bringing together ideas from a variety of talents ensures that the solar array will be a point of pride for our neighborhood and all of Duluth."