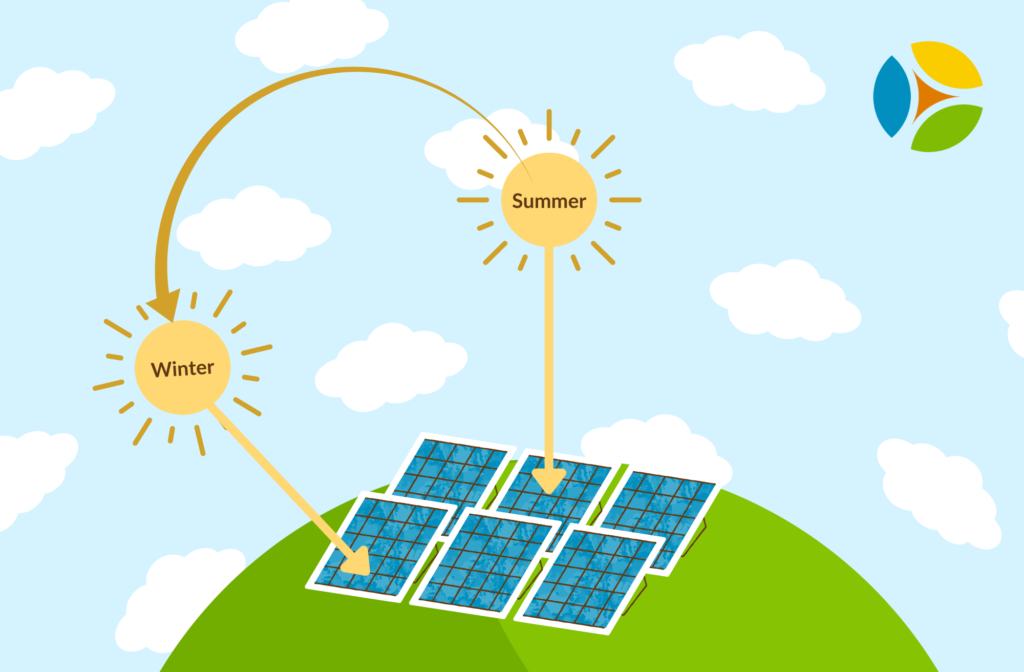 It's tilt time at the Lincoln Park Solar Garden! The 40-kilowatt garden, located in the Lincoln Park neighborhood, was established in 2020 to improve energy equity and access, producing 5,892 Megawatt hours of energy in 2021. As the days become shorter in the Northern Hemisphere, it is important to tilt the panels to maximize energy production.
Tilting our solar panels every spring and autumn helps maximize solar gain by ensuring the panels are fully exposed to direct sunlight. A lot of factors can impact the degree of tilt like altitude, shade, and the direction the panels are facing (south facing panels produce the most electricity). Additionally, the amount of snow affects tilt because snow slides off easier at a higher angle.
The power generated from the panels goes into the grid, then Minnesota Power gives Ecolibrium3 a monetary credit that is divided and sent to the Minnesota Assistance Council for Veterans Housing and our community emergency energy fund, which is reserved for low-income families at risk for utility disconnection.
To learn more about the Lincoln Park Solar Garden, click here.