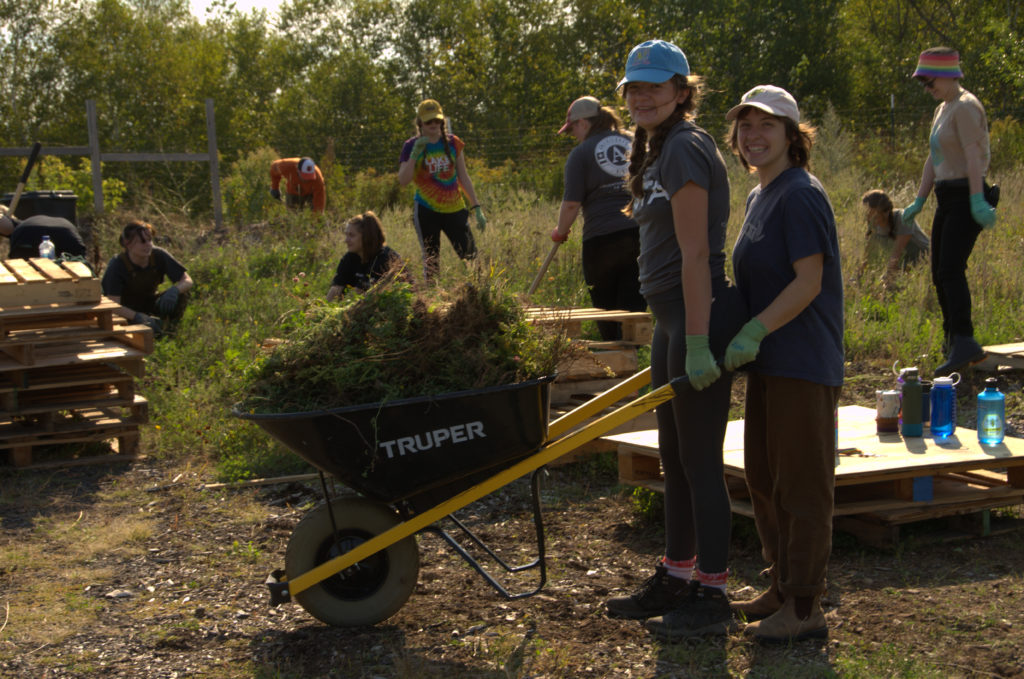 Each year during the second full week of March, the country recognizes and gives thanks to the millions of Americans, both alumni and current volunteers, who have chosen to serve their country through AmeriCorps and AmeriCorps Seniors. AmeriCorps is a federal program that creates opportunities for Americans to serve their country domestically while addressing the nation's most pressing challenges. According to the Corporation for National and Community Service, AmeriCorps engages 200,000 Americans each year in sustained, results-driven service through AmeriCorps and AmeriCorps Seniors programs.
During AmeriCorps Week, recognition is also given to community partners. They include a vast network of national and local nonprofits, schools, government agencies, faith-based organizations, community organizations, and other groups committed to strengthening their communities by partnering with AmeriCorps and AmeriCorps Seniors programs.
During the service year of August 15, 2021 to August 13, 2022, Ecolibrium3 AmeriCorps VISTA members leveraged over 26 million in cash resources and over 114,000 in in-kind donations. They also recruited and managed 889 volunteers who performed 2,294 hours of community service. During AmeriCorps week, March 12th through 18th, Eco3 would like to express our on-going gratitude to all past and current AmeriCorps VISTAs, as well as community partners, for all of their hard work in helping to make our community a more equitable and sustainable place to live. 
We are so proud of all of our AmeriCorps VISTA members and alumni for their incredible contributions during their service, including addressing climate, energy and sustainability, healthy food access and food sovereignty, health disparities and neighborhood poverty, and the opioid epidemic.  They are also helping build and expand community capacity and resiliency, helping build a much-needed new generation of community initiators, leaders, facilitators & mentors with underrepresented youth, improving and creating sustainable transportation corridors, planning for disaster resilience, and helping seniors live healthfully and independently. We excitedly look forward to what's to come as our current and future VISTAs share their expertise, commitment and enthusiasm to help address local, regional, and national challenges as part of the AmeriCorps efforts across the country.