Ecolibrium3, in line with our mission to promote an equitable and sustainable future, provides a number of home energy efficiency services through our Duluth Energy Efficiency Program (DEEP). We rely on a Building Performance Institute-certified auditor, our staff, and volunteers to reach as many people living in energy poverty as we can. Friday morning we had nine volunteers from the YMCA that assisted in preparing two homes for the coming winter months.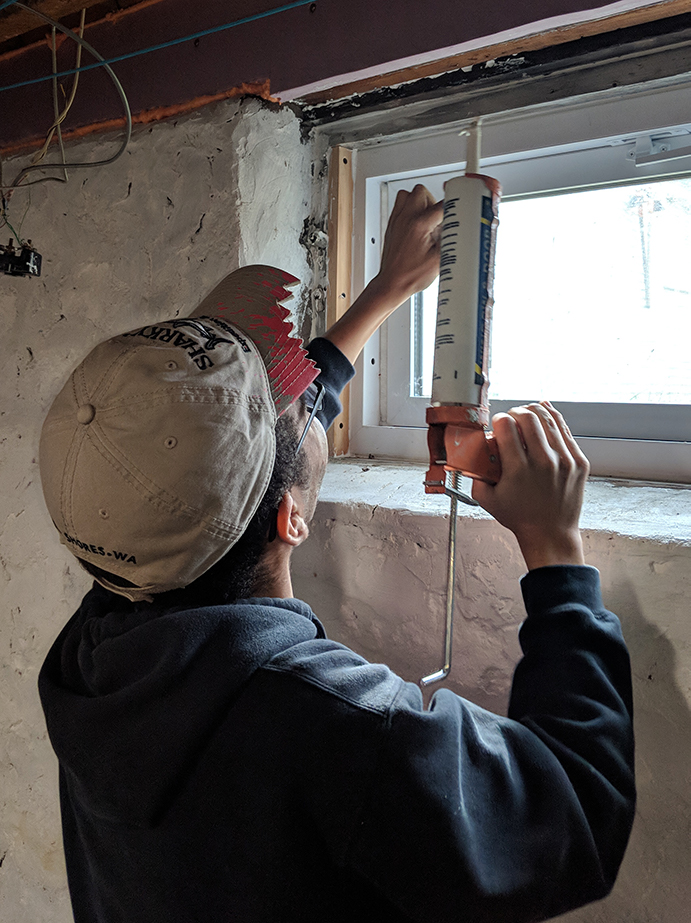 We trained the volunteers in safely removing old insulation in basement rim joists and replacing it with spray foam and foam board, which are more effective than fiberglass insulation. We also showed the volunteers what to look for in assessing a house for air leaks and how air travels throughout the house. The volunteers learned that we see an average 13% decrease in air coming in to each house per hour. A 13% decrease might not seem like much, but this adds up to about $145 in utility bill savings per year.
Volunteers help us get work done quicker, so we can do more homes in a day, while learning techniques to use in their own homes. One volunteer shared that she was excited to go home and see if she could apply her new knowledge of insulation to her own basement.
If you would like to be a weatherization volunteer to help those living in energy poverty and learn how to improve your own house, contact Ecolibrium3 at 218-336-1038 or via email here.