As we follow stay-at-home guidelines during the coronavirus pandemic, the energy efficiency of our houses becomes much more apparent. Your energy bills may increase due to use during daytime hours at home, a trend which is changing utility demand curves. Or, with more time on your hands, you may just be more likely to notice all the little issues with your home!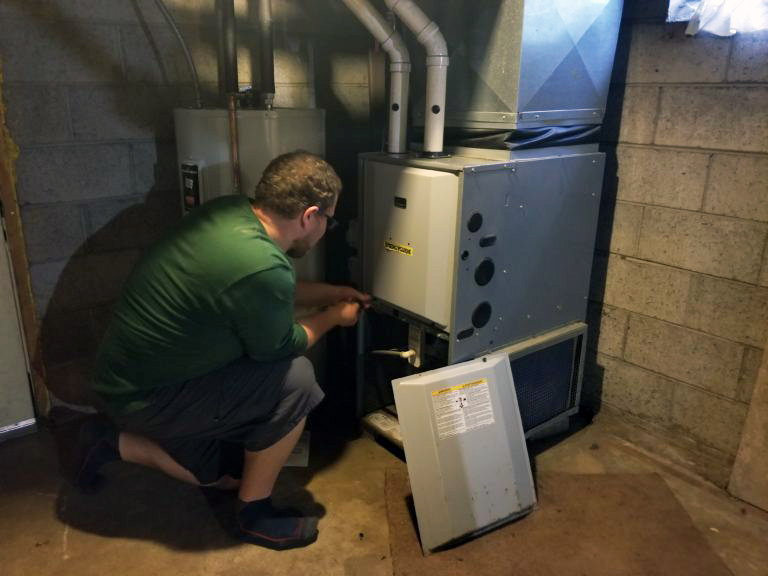 There are lots of easy things that you can do to improve home energy efficiency. Simple changes in behavior, performing routine maintenance, and other small projects can make a big difference!
We encourage you to stay at home at this time and to suspend all nonessential travel, so we've put together a list of tips and projects that can be done on your own with little to no supplies. For any larger projects, start a shopping list for after the Stay at Home order is lifted to keep our community safe!
Here are eight DIY ways you can improve the efficiency of your home and make your utility bills more affordable during COVID-19:
Monitor your energy use. Use your time at home to track how much energy you use. How often do you take showers, do laundry, or run a dishwasher? Try lowering your thermostat and water heater temperature, washing your clothes in cold water, or opening and closing your blinds and shades to retain heat. You can track your energy usage using Minnesota Power's MyAccount or the Comfort Systems Customer Portal.
Program your thermostat: Does your thermostat have programmable settings? Take the time to fine tune your thermostat so that you don't waste energy on unnecessary heating and cooling. Follow manufacturer's instructions and try to reduce your heating temperatures by a few degrees.
Clean your vents: It's not the prettiest job, but cleaning your vents can improve air flow in your home and ensure that the house heats and cools evenly. Make sure that vents aren't covered by furniture for best results!
Airseal! Now is the time to take a look at that leaky window or door. Use a candle or wet hand to identify drafts and moving air, especially on windy days. Is a window not closing completely or does a door have a gap? Add weatherstripping to your shopping list for after the stay-at-home order is lifted. If you have a simple tube of caulk at your home, you can fill common holes that have a lot of air leakage, especially under and around window and door trim.
Check out your insulation. Take the time to poke your head into the attic. What type and how many inches of insulation do you have? Does the insulation look evenly spread or are there patches without any insulation at all? In your basement check out your rim joists, the space where the foundation wall meets the first floor level. Often uninsulated, these gaps on the outside walls between your floor beams can be easily air-sealed and insulated with foam board and spray foam. Add these materials to your post stay-at-home shopping list!
Research renewables: Is your house solar ready? Find out the solar potential of your roof using Ecolibrium3's Duluth Shines! Map and talk with qualified contractors on options for your home. Many contractors are still able to make site assessments with proper physical distancing!
Apply for energy assistance: The State of Minnesota offers LIHEAP (energy assistance) funds to families struggling to pay their bills and recently extended the deadline to apply until July 1! While most utilities have suspending late payment fees and disconnections, if you need help with your utility bills be sure to apply today!
Sign up for an energy audit: An energy audit can help you understand your home energy usage and prioritize cost-saving improvements. While Ecolibrium3 has suspended audits, you can sign up on our website to reserve your spot for the future!
A volunteer inspecting rim joists

An uninsulated, ice-filled rim joist

An AmeriCorps VISTA volunteer hard at work airsealing!

More airsealing of window trim

Identifying air leaks during an energy audit