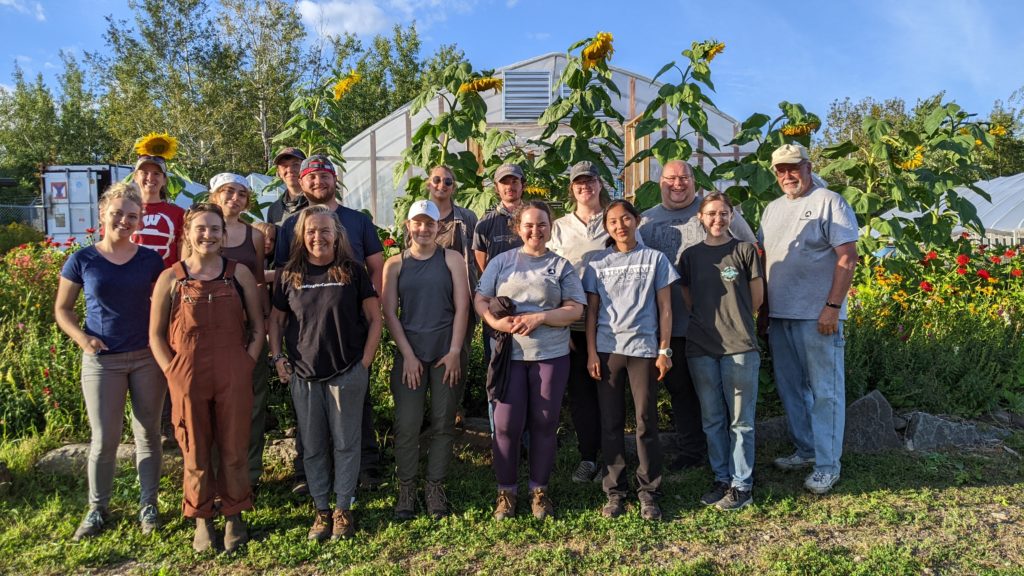 We are so excited to welcome 14 new AmeriCorps VISTA members to our 2022-2023 Ecolibrium3 VISTA Corps Cohort! We look forward to an incredible year doing great work throughout the region and our community!
We now have six AmeriCorps VISTA members placed in the Eco3 office, working in various capacities including the Eco3 Farm, transportation, sustainability and equity, and communications. Outside of Eco3, VISTAs are placed with the Duluth Superior Area Community Foundation, St. Louis County, PRAIRIE Farm,  the City of Duluth, Northern Bedrock Historic Preservation Society, Family Freedom Center, City of Northfield, Fond du Lac Band of Lake Superior Chippewa, St. Louis County Department of Public Health, and Community Action. Meet our new VISTA Members here. 
The Eco3 VISTA Corps is a 45-member program designed to address poverty by emphasizing capacity building in the areas of health and wellness, climate, energy, housing, economic development, disaster preparedness, and food access. We are still looking to fill several positions; see what is available at here and create a free profile on the AmeriCorps website to complete your application today!