Join us for some farm fun!
Join us for Saturdays at the Farm!
Come see the Farm for yourself! This summer, join us for hands-on activities and learning during Saturdays at the Farm. This program will be running from June through September, every Saturday, from 10:00 am to 3:00 pm. There is no need to register; just come whenever you like! Every weekend will feature general chores in the morning, and hands-on activities from 1:00 – 2:00 pm.
When you come to Saturdays at the Farm, be sure to bring closed-toed shoes, a full water bottle, and a lunch. You can stay for the whole day, or just join us for a short time. All ages are welcome!
Fall Harvest Barbeque!
Come celebrate the end of the season with us! We'll be enjoying the harvest and sharing lunch together. As always, the Farm will be open for tours, kid-friendly activities, and fun for all ages.
We have lots of delicious fruits and vegetables ready for you to take home for free. 
Join the festivities!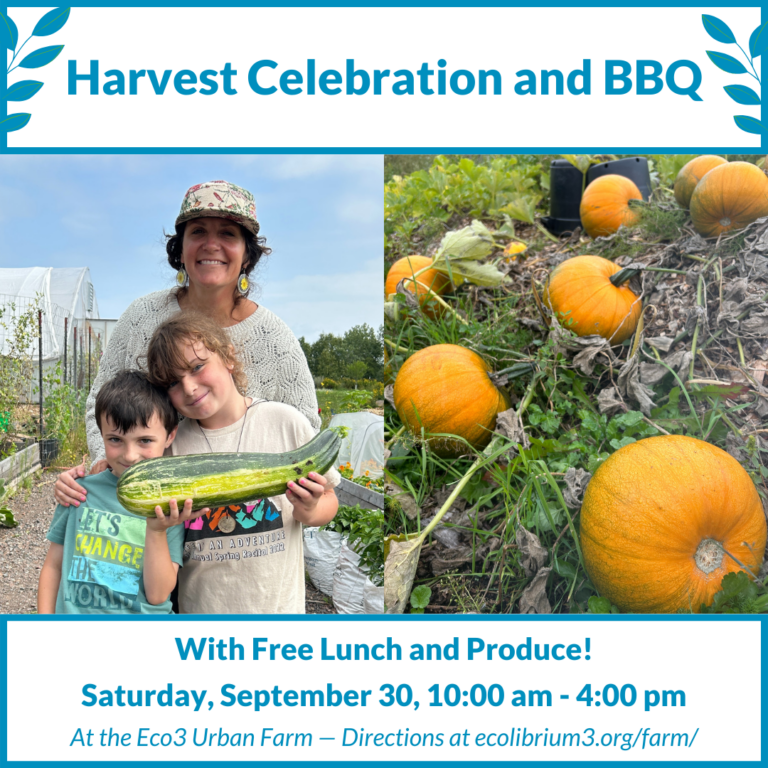 There is a transformation underway at the Eco3 Urban Farm! This spring and summer, the Farm has made huge strides towards becoming a welcoming community
Read More »
The Eco3 Urban Farm is on the Lake Superior College campus.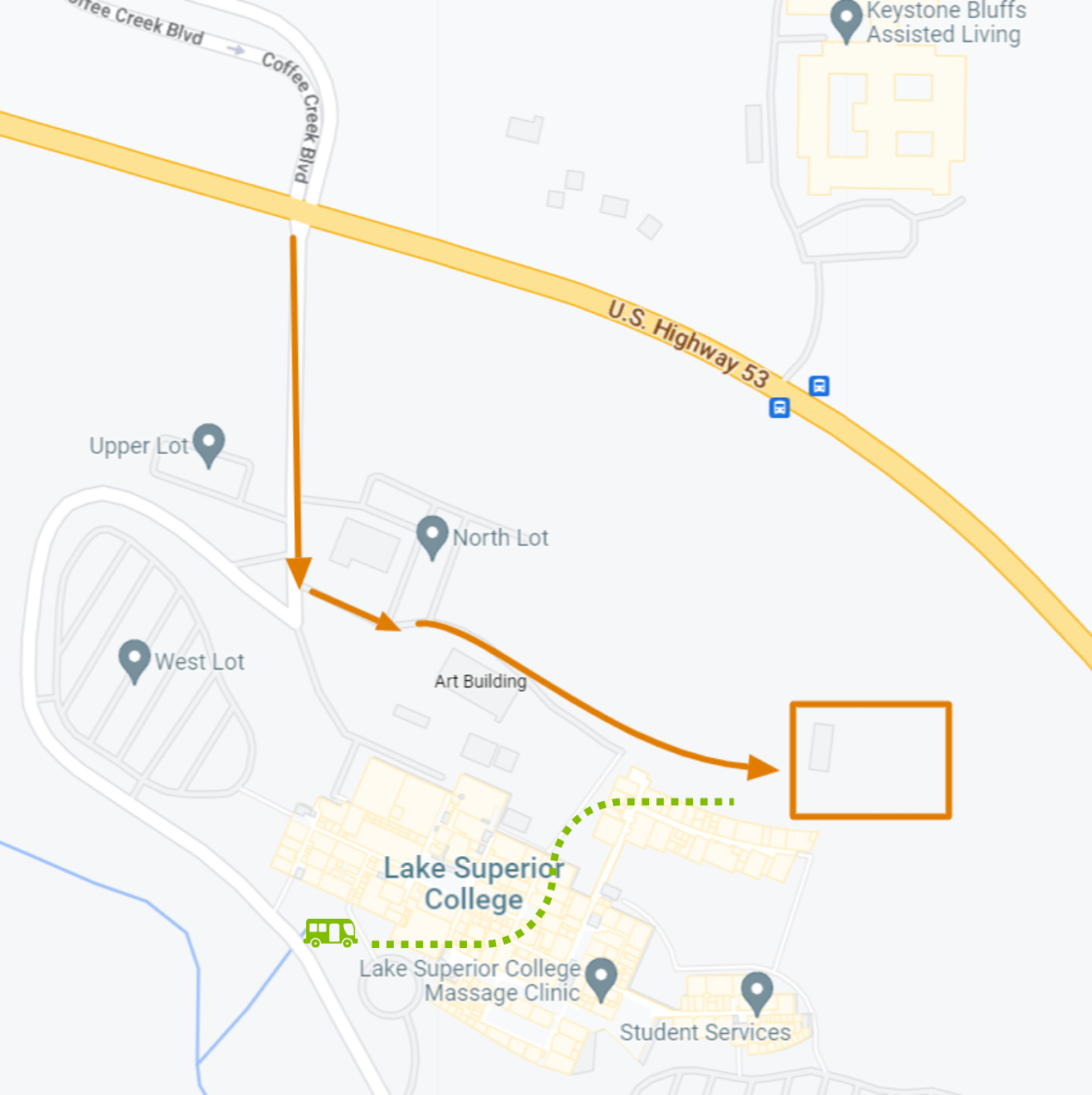 This map shows the easiest way to get to the farm by car or bus.
By car: Take Highway 53 past Lake Superior College main entrance. Turn left on Coffee Creek Blvd, then follow the roads left past the Health and Sciences building to the Farm entrance. Parking is available at the entrance to the Farm and along the road to the Farm gate.
By bus: Take route 107 to Lake Superior College, then walk through campus and past the Health and Sciences building to find the Farm entrance.
The address for the Farm is 2101 Trinity Rd, Duluth, MN. 
The Farm is also marked on Google Maps under the name "Ecolibrium3 Urban Farm."
Have questions about our farm events? Email us at farm@ecolibrium3.org or call our office at 218-336-1038.